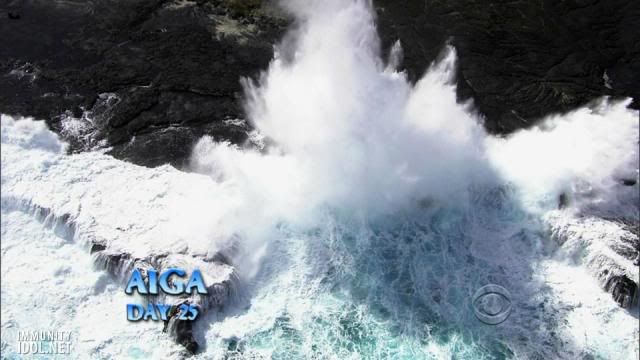 I am loving it!!! This so far was one of the better episodes this season! From a wild jungle chase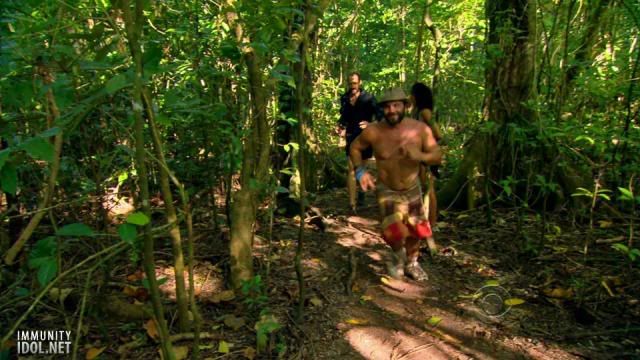 ">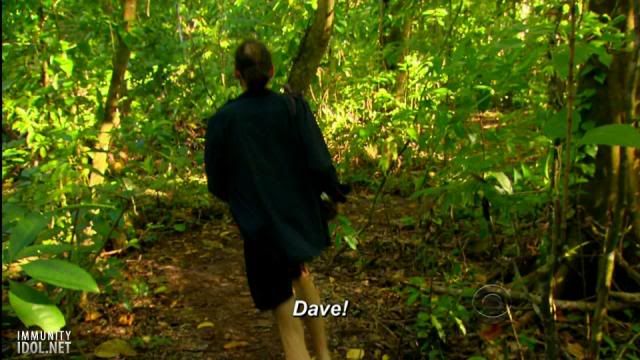 to yet another idol being found by the idol magnet himself!
to cool challenges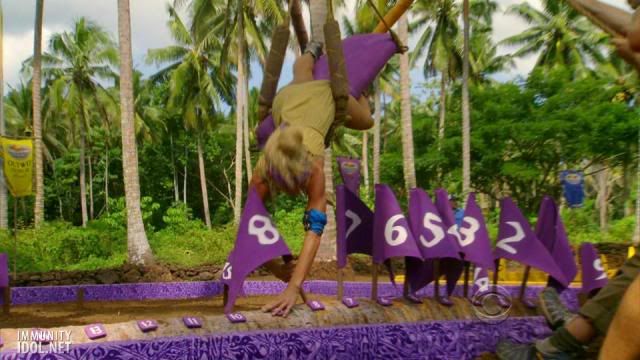 to the ultimate demise of what was Galu with the official flips of John and Shambo. (tho in reality both had been waiting for a shot to take Laura out so it may not necessarily be a full flat out pact yet) and we saw the departure of someone I genuinely liked--Laura!
Making Shambo one happy lady as you can see from the following images at the challenge and at Tribal Council.
Clearly it is no longer old Foa Foa and old Galu, but it is now apparently an actual game! That is, when you bring together the people who are making some pretty smart decisions game wise. In my opinion tonight I saw good game play from John and Russell (yes, even Russell!) and hilarious strategies from the Galu side and a risky telegraphed move from Mick and Jaison. As someone who has played the game online... my one rule was know motives. Know who your enemies are and of the shift changes in the game. It was a known fact that John and Shambo both wanted Laura out. It was only a matter of how to get the votes in order. Since it was known that John and Shambo were threats to Laura, when Jaison and Mick approached Monica
..Monica was savvy enough with all the info given (which was a lot actually if you know who are threats to whom) to know Shambo was the person who was number 5.
She also saw opportunity and tried to cash in to get John out. Someone she was threatened by and someone who was a threat to her main ally Laura. However the risky move to me was not even feasible. Looking at body language, even the old Foa Foa wasn't taking it seriously. If you are on the other side, and you know for a fact someone from the opposite tribe is gonna vote for someone from the opposite side with you--would you switch names in a game for a million $ if you know there is a shot to sway just one more? The logical answer is no way. By saying that to Mick, Jaison and Russell, they are obviously gonna use it to get a turn vote.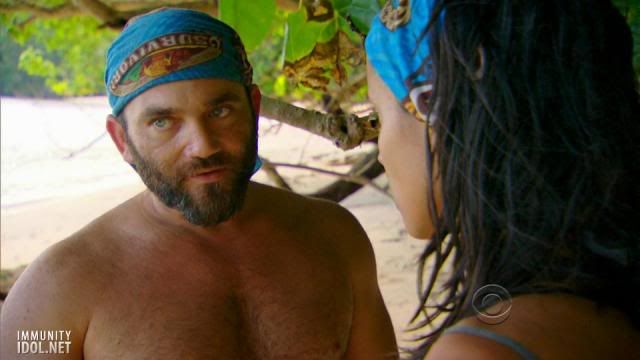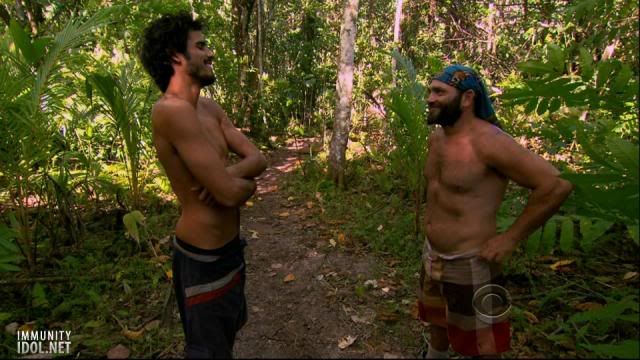 What had me amazed was they even told John about it!!! Do these people know that it is a game? You are telling somebody who WANTS Laura out to take a bullet (possibly) for her? THINK! Not a smart move and that is my rant of the blog lol.
Good game play on John's part to not allow himself to be set up...good game play on Russell Hantz's part for seizing the strategical opportunity to flip John and not risk a tie vote that could be costly to them. So kudos!!!
One of the coolest parts of the episode was seeing the Reward itself. It was pretty cool...fly to have a picnic and u get to take photos also. If I am not mistaken this is Natalie and Russell's first Reward. Watching Natalie in the challenge though I was rooting her on pretty hard. She almost fell out trying to get thoe flags! You go girl!!
The winner this week of the Immunity Challenge was Mick....so kudos to him!!!! YEA!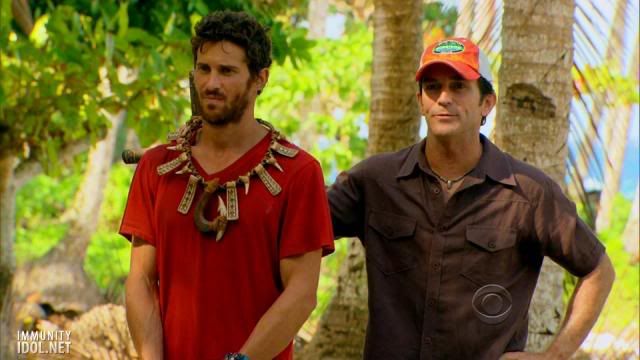 I think honestly there is a lot underneath the surface of Mick and I cannot wait to see it brought out more. He is starting to strategize more with the other side as evidenced in the attempts with Monica and he is showing a bit of strength challenge wise now.
Plus he is a hunk yall! lol
But the Tribal Council part of the show was pretty much a show down at the Survivor Corral. Neither side appeared to be blinking first vote round. Shambo pretty much openly stated Galu was no more. Laura was asked if she thought Galu was no more and she stated she believed they were still an intact unit. The possibility of a tie vote loomed which Dave Ball seemed to embrace. In the end, amidst a shocked expression on Dave Ball's face which spoke volumes.....
and shown interjections from Erik to Kelly .....
My girl Laura was voted out 4-3. Laura you played a great game!! You were a strong woman who stood up to Russell when he tried to play ya. You rocked the challenges!! Not bad at all for a 40 year old grandmama from Oregon! You were sadly victim number 4 as strong women and Evil don't seem to mix well. You did awesome!!! From the previews for next week---it looks like Evil's being targeted by the people in his own alliance! Cannot wait to see what happens there!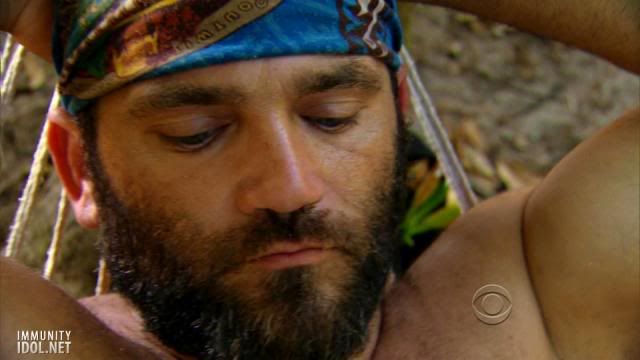 Happy Thanksgiving Survivor night!!!!!