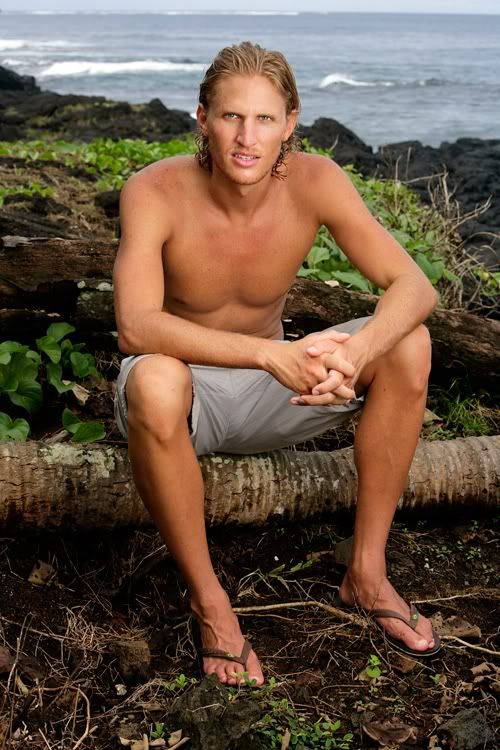 The second installment of my Series of Spotlight Blogs is on another favorite of mine from Tocantins. None other than Villain of Survivor 20, Heber City Utah's own Tyson Apostol! Former cyclist and LDS Missionary, Tyson brought a fun and at times rather confident vibe to the game on Tocantins!
When I first did research on the cast on Season 18, my very first favorite WAS Tyson. Being that I am a former LDS (Mormon) myself, automatically I cast my lot with him. He looked fun and my gut told me he would be one to watch! In fact my very first Spotlight blog EVER was on Tyson!




On Tocantins Tyson was a force to be reckoned with and a challenge god! He wore the necklace twice in a row and during Timbira's challenges he showed a definite strength. My favorite challenge he took part in, was the one where Timbira vs Jalapao for IMM and it was him against JT using a slingshot and a red marble to break tiles so that sand would pour out to release bags with puzzle pieces. The reason I liked Tyson in it, not only because he rocked it (!!!) but also because after he had broken his third tile, he turned to JT, who was having a difficult time busting his 3rd tile, and said"I can do it for you if you want..." I about died laughing.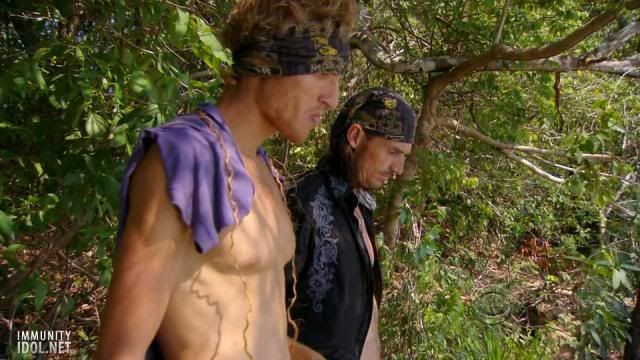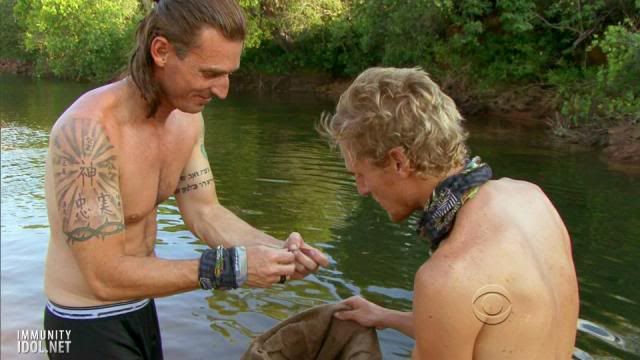 Tyson during Tocantins was a main ally to my other favorite, Coach Wade. The two made for a solid team and alliance. Coach and Co-Coach. Another thing that cracked me up was when he spoke of that and said were he to get switched, he would demand that people call him Coach!! Plus the remark about the man tiara lol and the fact he stripped naked to get water first episode. Plus my favorite Tyson moment of Tocantins--the ummmba boomga dance!! Where he stripped down to the buff covering his nether regions and he started doing this dance going ommmba gooomga wummba etc. He literally cracked me up and in stitches!
The main crux also of Tyson's game was as well..the ouster of Brendan and the construction of the Warrior Alliance alongside Coach Wade. Tyson was often seen running around trying to make sure the Alliance was in good shape. Plotting the ouster of Brendan and taking Stephen's idea of splitting the votes and making sure each person knew whose name they were writing down, just to keep the confusion level at bay so it would be pulled off well.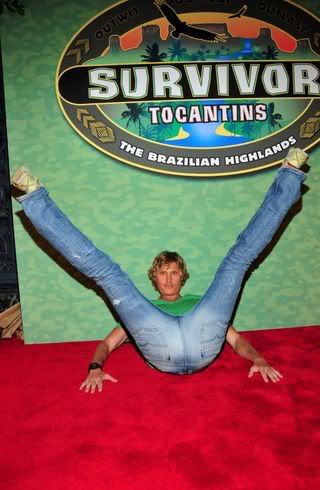 Tyson personality wise was funny, a bit egotistical, again he pulls it off as cool and in a non threatening way. He is a free spirit and his own man. That is RARE in a Mormon. That makes me all the more appreciate him. I loved the loyalty he gave to old Timbira and to Coach and Debbie. He had a sharp analytical mind and his setup of the blindside was pretty awesome to watch.
The only negative I could see where Tyson was concerned is that he got way too confident. In the end, his believing he had his game sewed up led in part to his downfall. He admits that freely himself. But other than that I found Tyson FUN, ENJOYABLE and an AWESOME competitor! He will be AWESOME to watch again :)
Hails from Heber City Utah.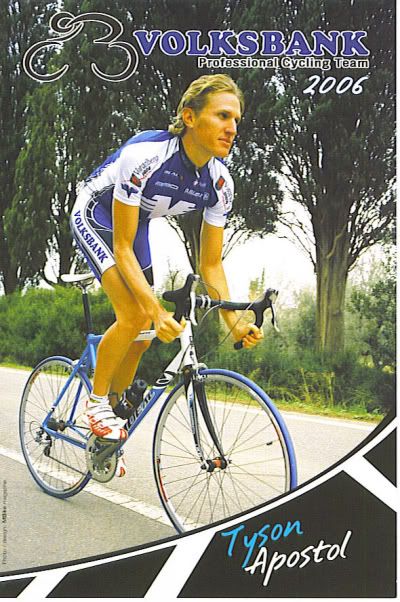 Former pro cyclist
Served a two year mission to The Phillipines on behalf of the LDS Church.