Samantha Gray aka Survivor Rocks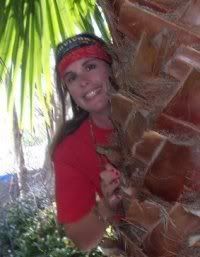 It's time to grab your popcorn , pull up a chair, and Survivor's drop your buffs.The Villains merge with key in hand . Jt is seems completely lost this season and at this very moment, is where he needs his ol pal, ol buddy...Stephen from Survivor Tocantins.I liked both of them during Tocantins, but Stephen didn't get the credit he deserves, and Jt is paying the price for it during Survivor Hereos Vs. Villains.
The new Yin Yang tribe are feasting and arguing over Bananas with their new black buffs to add to their wardrobe.It's one more item for Jerri , i mean "Blanket"
to add to her accessories.I'm still feeling the Jerri love in the house."Old tribes are gone it's a whole new ballgame."
Sandra runs to Rupert , her old partner in crime, and spills the beans to Rupert about Parv and Russell. This was a smart move on Sandra's part, but Rupert caught on and didn't need Jt thinking for him."I swear on my kids;i'm on board with you all."Rupert might not be the sharpest tool in the shed, but he knows, Russell is a villain and Russell is on that tribe for a reason, and if you swear on your kids, something is smelling fishy in here.It's kind of like Sandra mouthing to Fairplay "She swears on her kids to get rid of Jon" during Survivor Pearl Islands.I wonder, if that came to Rupert's mind, because it sure came to my mind.
Amanda is another mess this season.She seems to be all over the place and losing her train of thought, it's like she can't think for her self and wants Parv to tell her what to do..."Blow it up BITCH"
I like a pole huggin' challange, i was expecting a woman to win this endurance challenge, and Parv was impressive, as she held on with one leg."Bad thing is, we drank your water!", Jerri.Candice stepping down, wasn't in her best interest, but she remained safe, but you never know , i would've stayed on that pole , until i was scrapping my finger nails into the wood, sliding down as i was falling off.It was a risky move for Candice to step down.Danielle at one point, almost looked as if, she was making out with that pole.You know, you saw her pucker up.*smooch*
Parv pulls two rabbits out of her hat this episode, and gives one to Sandra and one to Jerri, and my jaw fell to the floor, i'm still picking it up as i type.This epsiode was more entertaining than last week.It was an episode filled with banana wars, lepers, idols and secrets.Jt died tonight, never trust a woman or trust the notorious villain Russell Hantz.
Michael Davidson
itainteasybeingagangsta.blogspot.com
I'm not exactly sure what classifies someone as a "hero" but i think i would be embarrassed to admit i was a hero. I really would. Based on the actions of the heros tribe, i would be humiliated to say "i'm a hero in the game of Survivor" because what hero translates to is "stupid" This is Survivor! you have to look someone in the face & lie through your teeth! you swear a lie on every living relatives life & every dead relatives grave. There's a million dollars on the line, they'll forgive you when you bring home that check, trust me. Check your morals at the door & screw any past relationships you may have, its a game. you & your friend can't win.. only one person can win. The heroes don't have what it takes, none of them do.
That girl there is a pure genius. She's the devil in disguise. She's a villain with a hot body in an itsy bitsy gold bikini & lets face it, that trumps an immunity idol anyday. There should be an idol to award someone immunity from Parvati's charm. Now the people who are desperately hanging on and wanting to root for a hero or even other villains aside from her & Russell can pout & say it was a stupid move all they want, & say she's not that great, but they're bitter. Her actions speak for themselves. NOBODY compares to this woman. nobody. not even Russell. Yes Russell is the greatest male strategist of all time, yes Russell is running this season but Parvati is the greatest female strategist of all time & as i said she has a nice body & a gold bikini and regardless of whether or not Russell is a happily married man, he's still a man & Russell, i'm sorry, but this girl has you right where she wants you. I don't think she's "playing" him. I don't think she'll "betray" him, but she convinced Russell to give her his idol, not once, but twice. She won't turn on him, but she definitely controls his way of thinking, she's planted the "parvati seed" in Russell's head & its growing!
Everyone in this game fears Russell. He roped in Jerri to his side, Sandra said she hates him but she has to work with him, he lied to the heroes about Parvati using an idol, they later found out he lied, they still didn't target him. Sandra told them he was in charge, no one but Rupert seemed to be bothered by it. The people playing this game are intimidated by him. JT shaking his hand, Rupert muttering "we never should have trusted that ______" at tribal proves it. & Parvati is the one to step up to him & whip out two idols at tribal council - BRILLIANT by the way - and when he looks at her and mouths "you've got some explaining to do" she smiles and says "its a secret!" All this girl has to do is bat her eye lashes and give that little giggle and tilt her head to the side, and she's back on his good graces.
Amanda, Amanda is the reason the heroes have failed so epically!
Her indecisiveness & inability to stick with an alliance from the start of the season is the reason for their downfall. She's a smart girl, she proved it Thursday night. She got information out of Parvati that nobody could, she said she wanted to weed out her idol & betray her "if Parvati makes it to the end, she'll win" then she started doubting herself, yet again and suddenly "got a headache" & "didn't know what to do" ... and this is why she's the hero & Parvati is the villain.. There comes a time when you have to stand up to what you feel & stick with a decision, I honestly thought Amanda had finally gotten to that point last night, but then she blew it, again. & not only did she blow it, she lied.... to Parvati! AND she got caught... the previews for next week show Russell upset with Parvati & Danielle, Sandra FINALLY doing some scheming instead of relying on everyone else.. but i'm not too excited about any of that.. previews can often be misleading (i'm still pissed about Mike Skupin's "croc attack") I'm anxious to see if Amanda even puts forth the effort to go on damage control next week & makes an attempt to save herself. Physically she doesn't compare to the other women Candice, Danielle, & Parvati, but she is a lot stronger than a lot of the men out there. I think a combination of her physical strength, lies & inability to stand on her own will make her the target for next week.
Brian Morelock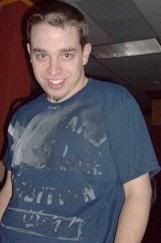 Well where do I start tonight? What an epic tribal council. I knew the heroes were in trouble with the villains having both idols, but what parvatti pulled tonight was genius. She masterminded a plan on her own while Russ sat there stunned by what just happened. In the meantime, everyone hates Russell because he lied so if Parvatti and Russell make the end of the game, she is sitting nice and pretty while EVERYONE hates russell for lying and swearing on his kids. Parvatti knows exactly what she is doing and Russell is blinded by it all.
I still love Sandra and I think the way this season concludes will depend on what role she takes in this game. Will she side with the heroes and take Russell out of the game or will she side with Parvatti and pick off all the heroes? She will need to make a big move at some point because she is 5th with the villains. I do think Sandra will make a big play at some point and propel herself very deep into this game.
Everyone knows how big of an Amanda fan I am, but I do admit, she did disappoint me a little this episode. She trusted that Russell was in fact with the villains and along with JT, laughed at Rupert trying to convince them otherwise. I do have to say though that she did agree with Rupert in the sense that she said it would be a good idea to vote for a villain and just keep telling Russell Parvatti was the target. So she was willing to test the theory so she wasn't totally on board with JT. Also Danielle winning immunity made it a lot easier for Parvatti to give the idols away to Sandra and Jerri because obviously they werent going to vote for Russell, Danielle was safe, and Parvatti knew that the heroes figured she had an idol, so that leaves Sandra and Jerri. If one of the heroes could have won immunity, that could have changed the whole tribal council. A lot of If's there though.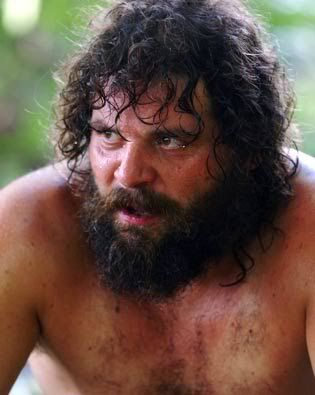 Finally, I was impressed by Rupert this episode. More known for his social skills, Rupert was actually very strategic this episode and saw right through Russell. He made a 100 percent effort to convince his tribe that Russell is a sleeve ball, but in the end, the two idols killed the heroes.
In conclusion, I am hoping Sandra will vote with the heroes next week and take Russ out of the game. I am so sick of watching him. He's not even entertaining to me. That's it for me until next week.
Adam Basham
And so we arrive at the merge.
Who got it right and who got it wrong? Let's go over the players' performances, shall we?
JT: He got it way wrong, and he paid the price for it. His man crush on Russell led him to trust the guy BLINDLY, while all the while, he was getting P L A Y E D. He believed that Russell had used his idol (which he hadn't) and actually came up with the theory that Parvati must have played a second idol to stay alive ON HIS OWN (Russell was going to feed him that mis-information, but he didn't even have to, just like he didn't have to ask JT for the idol to begin with). He, futher, convinced the rest of his tribe (minus Rupert) also to trust Russell, even though Sandra had warned the heroes about the truth; namely, that there never was a girls' alliance, and that Russell was very much near the top of the villains totem pole. He made fun of Rupert for being naive in private confessionals and laughed at Rupert's silly paranoia. Then he got voted out with his own idol and ate his words. Good job, JT.
Amanda: She got it way wrong too. First of all, for someone that was skeptical of the whole women's alliance last week, she sure fell for it, hook, line, and sinker, this week. She, also, laughed at silly ol' Rupert; though she was one of the people responsible for humoring him enough to take the vote off of Parvati. At least she recognized a POSSIBILITY that Russ was lying and Sandra was telling the truth. She didn't believe much in that possibility, though. Her biggest offense of the evening, however, was talking to Parvati. In doing so, she indirectly provided Parvati, one of the greatest social players to ever play the game, with just the right information to make her move. Russ, having given Parvati an idol to play (and Amanda KNEW she had one), pretty much ensured that Parv would ACTUALLY PLAY IT. She was paranoid that nobody was talking to her, etc. Then Amanda talked to her. AND, Amanda told her to play the idol. For one thing, Parvati saw through Amanda's scheme. I mean, come on, this is Parvati. SHE CAN READ PEOPLE, Amanda!!! You played with her before, for crying out loud!!! Second of all, when you tell someone to play an idol, it's so that you KNOW WHO IS PLAYING IT!!! This isn't rocket science. Amanda's conversation with Parvati basically showed the heroes' hand. They were not voting for Parvati. Period. Because they thought Parvati was playing her (what they believed to be) lone idol. They were not voting for Russell, because they trusted him. They were not voting for Danielle, because she had immunity. So, it had to be Jerri or Sandra. "Hmmm... why don't I just give them both an idol and secure a 5-4 villains majority?" And the thing is, the same person that agreed to humor Rupert, in case Sandra was telling the truth, failed to realize that, IF Sandra WAS telling the truth, since Parvati admitted to having an idol that wasn't Russell's, that the villains should actually have TWO idols. This shows me that either Amanda can't do math or she really, sincerely, trusted that Russ was telling JT the truth. Good job, Amanda.
Candice: She got it way wrong also. Not only did she buy Russell's lies, mostly just because JT assured her Russell was OBVIOUSLY trustworthy, but she actually surrendered an immunity she was the hands on favorite to win to a member of the other tribe, all because she thought the villains were sure as hell getting picked off one by one, starting at that tribal council. Why waste time and energy competing for something as trivial as an immunity if you don't need to right? Had she won, Parvati wouldn't have had enough idols to protect everyone; BUT, Russell had assured JT that two idols had been played, so of course, Parvati didn't have one, let alone two. Good job, Candice.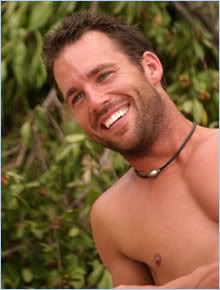 Colby: Got it wrong. He's pretty much guilty of listening to Russell and JT and helping to spread pro-Russ sentiment throughout the heroes alliance. But at least he wasn't the ringleader, he didn't indirectly provide Parvati with the information she needed to pull off her big move, and he didn't give up immunity to the enemy. Still, nothing good came from him this week. But without being sarcastic, he really did at least do a better job than the three above. So, I guess, good job, Colby?
Russell: He got it partially right... but mostly wrong. He knew his best chance was to get to JT, which he did. Unfortunately for Russ, he trusted Sandra a little too much after the way he and his allies treated her back at the villians camp. She got her damage in already, and all the scheming, negotiating, and positioning in the world won't (or at least shouldn't) save him now. His plan, which was to find out from JT who the heroes were voting for so he could give that person immunity (thus, blindsiding JT), did not come to fruition... at least not the way he expected it to. Sure, he was told by JT that the heroes were voting for Parvati; and yes, he gave Parvati his idol. BUT, the heroes actually were NOT voting for Parv at all; they were voting for Jerri to trust Russell's loyalty. Had Parvati not talked to Amanda, there would have most likely been a tie, and had the heroes come out on top, even without Sandra joining them, Russ would have been in trouble because he would have proven to be NOT loyal and, therefore, UNtrusworthy. Because he trusted Sandra, he didn't predict this sort of insurance plan. Of course, Parvati took matters into her own hands; so, on paper, Russ is still in the majority. But what he doesn't know still is that Sandra is about to target him. AND, now that it is out in the open that Parvati had been leaving him out of the loop, he finds himself at the bottom of even his original alliance. Good job, Russ.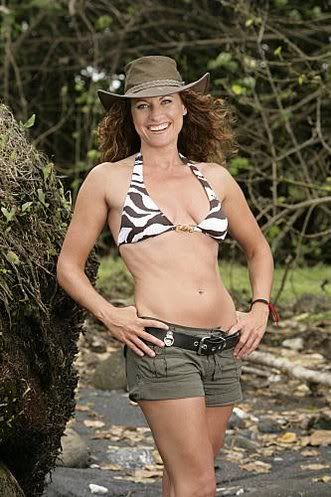 Jerri: She doesn't get anything right. What did she even do this episode? Is she even alive? And why the hell would you want to keep your tribe named the villains while accusing everyone, even your opponents, of being such... to their faces? Is being a negative Nancy a good strategy? What planet are you from, lady? You don't even get a sarcastic "good job."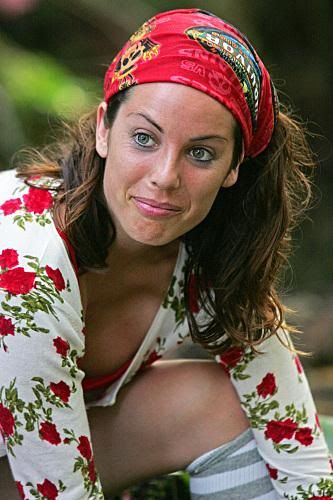 Danielle: She kind of got it right. I'll give her credit for keeping Parvati in check. First off, she realized very quickly that Parvati wasn't feeling too happy at the new camp. Turns out she was right; Parvati was very busy feeling sorry for herself because "nobody would pay attention to her" (which took up all the time she could have spent trying to fit in like everyone else). At any rate, Danielle was there to keep her level-headed. Even more, she stood her ground when Parvati asked her who should win the immunity challenge. After giving a very logical response (reminding Parvati she already had an idol), Parvati agreed to step down, securing Danielle's spot in the final nine. Kudos. However, she has no gameplan of her own other than follow the lead of the rest of her tribe. If things go down the way I think they will, she isn't going to last too long. Did she get it right? To an extent. She is the number 2 in her alliance. She stuck with her tribe, and is currently in the majority, but only on paper. And the heroes don't like her very much because she eats too many bananas. So-so job, Danielle. And I mean it this time.
Parvati: Parvati sort of got it right... she did so more than anyone else in her alliance. She was one of two masterminds in tonight's episode (the other being Sandra). The outcome of the episode is a direct result of her actions, so at least we know she played a good tactical game this week, hands down (tactics being short-term oriented to strategy's long-term orientation). Socially, she can't be beat (except maybe, again, by Sandra). Her move to talk to Amanda was genius, and she played her like a fiddle (pardon the cliche). She got all the information she needed. Nobody knew as much this week as Parvati did, and I truly believe that exactly one half of the tools you need to win this game is INFORMATION (the other half being mutually beneficial alliances). Parvati was swimmig in info. She knew, thanks to Amanda, who the heroes were going to vote for down to two people. Russell certainly didn't know that. She knew exactly what Russell was going to do. She had options that both Russell and Amanda didn't know about. And she used it all to her advantage. She got this information and was able to implement it 100% thanks to her social intuition and cunning. She also has the mutually beneficial alliance... Russ, Danielle, and Jerri. Her one downfall is that she still thinks she has Sandra. She has read everyone and everything so well thanks to her social prowess; BUT, she doesn't have a good enough read on Sandra. Maybe she thought Sandra would stick with her based on the fact that she handed the woman a hidden idol. Sandra sure did look appreciative. But what she hasn't figured out is that Sandra is now going to be the swing between four heroes and four villains and that the heroes will actually APPRECIATE her if she makes a move to their side, whereas the villains never did and never, most likely, will. Parvati should have predicted Sandra would jump, as it is clearly in her best interest. She should have given Jerri an idol, but not Sandra. Now, there are no idols left to save her WHEN Sandra jumps AND she's going to have to smooth things over a bit with Russ, who just learned he was left out of the loop (he wouldn't have known about the loop had only one idol been played). So, literally, good job this week, Parv; BUT, someone did a better job.
And that person is not really...
Rupert: BUT, he did get it right, at least for this week. He got this week more right than Parvati; and yet, I still admire what she did more than what he did... because she actually accomplished something. However, I do have to rank him higher, at least for this week, because as strange as it is to say this, he was one of the shining stars of the episode. He is the ONLY person on the heroes' alliance that trusted Sandra over Russell. He is the ONLY person that realized it wasn't so obvious that Russ was telling the truth. If it weren't for Amanda screwing up and talking to Parvati, she would have played her idol and probably kept the other one. It most likely would have been a tie, and there is even a chance Sandra would have jumped over to the heroes' side to break it. We'll never know; but, one thing I do know is Rupert almost managed to save JT from getting blindsided completely, at least by his own idol. JT can thank Amanda's blunder for recking what Rupert worked to do to save him. And he really owes Rupert both a "thank you" and an "I'm sorry," because Rupert really was the only one that got it, while JT spent the entire episode making fun of the guy. For once, Rupert (and I'm not so sure I'll ever say this again), GOOD JOB!!
Sandra: Now we're talking. She did exactly what she needed to do. She planted the seed of truth in Rupert's brain, and then she laid low and stayed off the villains' radar. Perfect. So JT went instead of Russ. No hair off HER back. Now she is a swing vote between four heroes and four villains. She's sitting fifth either way, but she has proven time and again that she knows the right time to worm her way in. If she sticks with the heroes and helps them vote out Russell, she earnes their respect. Rupert and Colby eat that sort of thing up. Rupert is going to especially trust her now. The thing is, because she didn't make her move pre-maturely, the villains are still going to somewhat trust her as well and they'll also go to her for support. She has more options than anyone. She is THE MOST POWERFUL PLAYER IN THE GAME!! I've always been a Sandra fan. A lot of people are turned off by her "as long as it's not me" mentality. The thing is, it's THAT mentality that gets her into these sorts of positions. And no, she doesn't ride coattails. She just knows how to lay low and stay off the radar until it's time to make a move. Her moves are always well-timed. Look what it does for her. And don't get me started on her social game. Parvati's good? Look at how she manipulated Russ into voting out Coach. It saved her because otherwise she would have been gone before the merge. And who else would have been able to get the truth across to Rupert while still sitting pretty with the villains, watching as Parvati makes a big move that she can simply cancel out at will next week by voting with the other side? And they don't even see it coming. Sandra, well, well, well played. The best move!!
Scott LePage
(welcome to the Fan Blog family!!!)
I feel I should start out by giving major kudos to Parvati. Last night's Tribal Council will easily go down in Survivor History as one of the best. Parvati was handing out Immunity Idols as if they were business cards; and the look on Russells face when she gave the second Idol to Jerri was priceless. I think it's fair to say that J.T's naive (well be it, ballsy) was easily overshadowed by Parvati's performance. But, does Russell's ignorance of Parvati's idol spell the end of their alliance? It seems like Parvati has a lot of explaining to do. I know if I was in her position I would try to tell Russell that Danielle gave her the other immunity idol right before Tribal Council. It could work since Danielle had Immunity and we all know that the first vote after the merge is often the most crucial. Russell said it best, "This vote will determine how the rest of the game will play out.
My thoughts on who's left and Who has a chance at winning:
Amanda: I would say she had a good shot at winning, but her less than stellar performance in trying to convince Parvati that they are voting for her. So that could mean the end of a "Micronesia Alliance." So burning bridges and being on the wrong side of the numbers is not good for Amanda at this point. Her social skills may buy her a few more days, but she made it to the end in both her seasons and people know how much of a threat she is.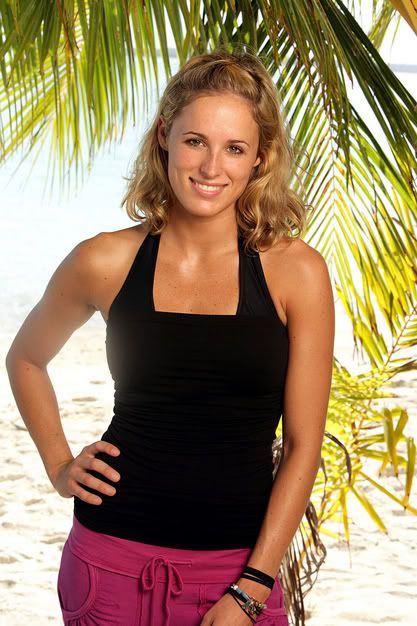 Candice: Basically the same as Amanda. Candice has ties with Parvati (remember in Cook Islands, Candice mutinied to be with Parvati) and she hasn't lied to Parvati as openly as Amanda has; so that could buy her a little more time than Amanda. Also, unlike Amanda, Candice didn't get to the end in her season. In a season where past relationships seem to matter a lot, this could really help Candice.
Colby: Has Colby ever been in a majority this entire season? He's one of the stronger competitors left in the game, in a minority alliance. That's usually a recipe to being voted out next. Colby and Jerri do seem to be getting a long better now; at least compared to All-Stars. Maybe they have a secret Mr. & Mrs. Smith alliance going on. If not, it would be very smart of Colby to try to work with Jerri. Jerri has some control now and if she still holds Colby in high disdain, it won't look good for the old Colbster.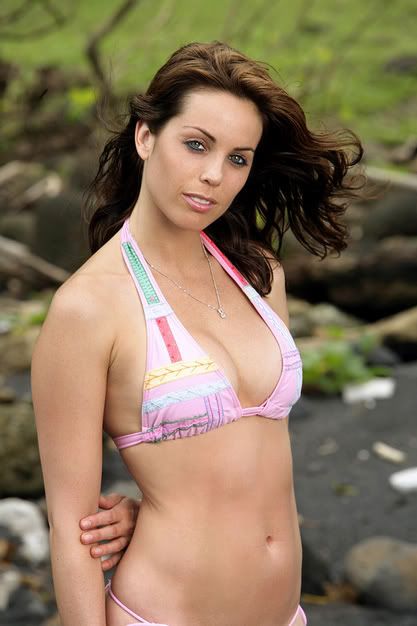 Danielle: Who? Just kidding. But seriously, she's only had like 3 confessionals this entire season? Her sticking close to Parvati, Jerri and Russell is very smart. Her big mouth could get her in a lot of trouble. She seems to have a knack for yelling at people during Tribal Council for no apparent reason. Regardless of how far she gets, people won't find her abrasiveness very flattering when it comes to voting for her to win.
Jerri: Jerri owes Parvati a BIG thank you. Not only did Parvati save her from a tie vote, (although if it was a deadlock tie, Jerri would be saved anyway) she also gave the Villainstress' majority of the power. Jerri, not much else to say about her really. So far I think she's made the right moves and has herself in a really good position. If I was a betting man, I'd put money on Jerri winning.
Parvati: Survivor Queen? That would be an understatement. She knows how to keep her cards close and even when she plays her hand, you'll find her playing one more card. Being a target since Day 1, and for good reason. Parvati is a rare player who makes bold moves and doesn't hide the fact that she did it. She has some explaining to do with Russell, but she has been in worse situations in Micronesia. Parvati at this point, I think has complete control of the game. She has her girls (and Russell) and is ready to do whatever it takes to win.
Rupert: I wish I could say that Rupert changed his game from the last time he played. While it got him far, it wasn't enough. I can only imagine what that Hawaiian Sling will do to his longevity in the game: Upgrade? Might buy him a few more days if he can catch some fish, but he is after all one of the stronger males, like Colby, on an outside alliance. His relationship with Sandra will be essential. Rupert needs Sandra if he hopes to make it far.
Russell: Seems like the Idol King has become the Idle King. Russell telling Parvati that she has a lot of explaining to do, will only cost him. News flash Russell, you don't threaten the person who just outwitted you! Russell has been in tighter situations and managed to survive thanks to the un-unity of a majority alliance. And since it's out now that he lied to the Heroes....he has no where to run to now. He needs Parvati, or it's game over for him.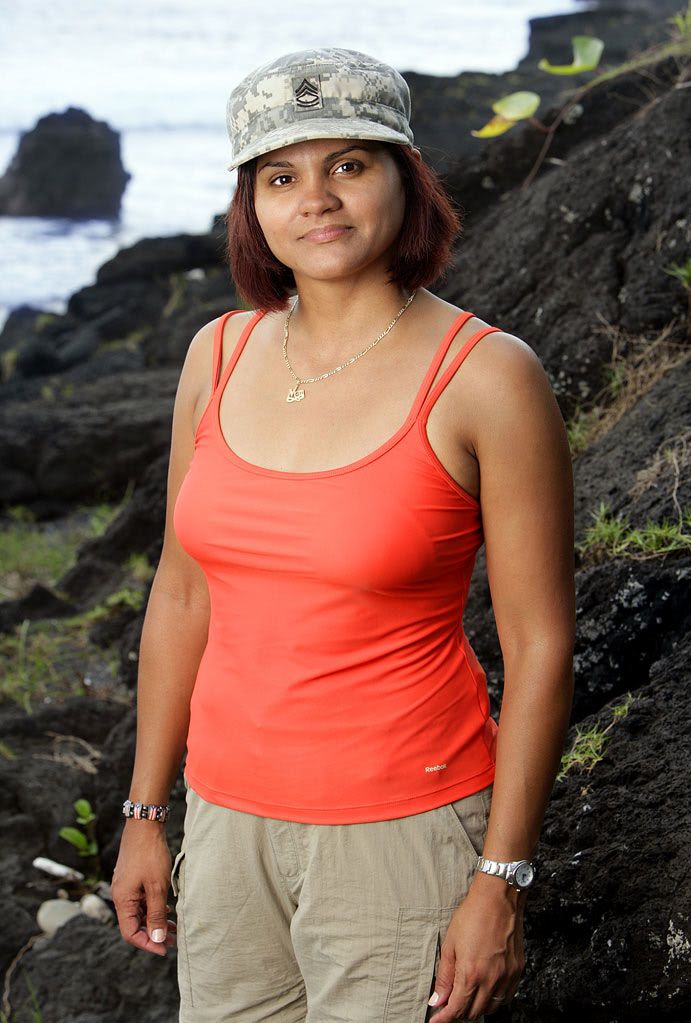 Sandra: As Long As It Ain't Me. Worked for her last time, and so far it's working this time. After Parvati gave her an idol, Sandra needs to somewhat trust her. Them 2 together would be impenetrable. Sandra has a working relationship with Rupert and it gives her an edge, that no other Villain has. If she plays her (wonderful) hand right, we could see her getting very far.
capn dawg aka cd1 aka Jerry
my friend and a friend of Coach Wade's and of CBS forums fame :)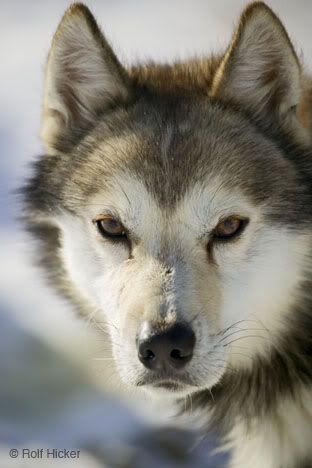 Dawgonit Brenda........All that is going through my mind, after seeing episode 10, is thinking that both Parvati and Russell have read Sun Tzu's ART OF WAR........Both have recently been on a page together in recent episodes but #10 put the ball in Parvati's court. Section I. LAYING PLANS, (18) indicates that "All warfare is based upon deception." Russell has been a master of this in two back to back seasons as has Parvati in previous seasons.....(20) says to hold out baits to entice the enemy....The use of the Hidden Immunity Idol fulfills this rule.......(22) indicates that you should seek to irritate your enemy, pretend to be weak, that he may grow arrogant......The self appointed King and Queen played their roles superbly....And then we come to (24) which reads, "Attack him where he is unprepared, appear where you are not expected."...This point goes to Parvati 100%......Russell has been duped.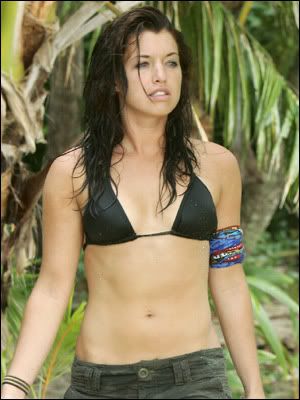 Whether or not the HII's will come back into play is likely at this moment....we will see.....My thought is that new alliances will be formed, crossing between Tribes.....and possibly the most intelligent, and seemingly innocent one, is Sandra. Look for her magic in pitting the strong against the strong and developing an alliance of the weak that will protect her back as we go into the final weeks......In Section IV. TACTICAL DISPOSITION, (1), Sun Tzu said. "The good fighters of old first put themselves beyond the possibility of defeat, and then waited for an opportunity to defeating the enemy." And this ol' dawg thinks that Sandra is now at the threshold of her opportunity.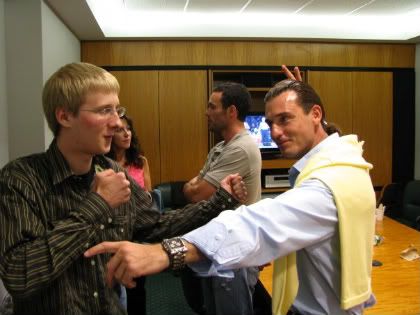 Well, that's it for now Brenda......Last weekend at the Susanville Symphony Orchestra performances, Ben had as his special guests: Tyson (Tocantins and Heroes vs. Villains); Kenny (Gabon)....I met them both last year when they were guest of Ben; Randy (Gabon and Heroes vs. Villains); and the unknown Brook who was the first one voted off during the Vanuatu Season....Kenny introduced me to Brook and said that I wouldn't remember him....he was right....until he mentioned Vanuatu.....I then remembered Brook's application video (CBS used to post them all until they started wholesale recruiting) and I had thought, and still do, that Brook did an outstanding and creative video.....Possibly it will show on the set of DVD's that CBS produced for Season #9, the last DVD's that they did for us.....'til later, and God Bless........cd1