What an awesome season! What a great finale!
I genuinely enjoyed this finale. Of all the ones I have seen out of 20 seasons, this was by far the most vocal cast! The highlights Finale wise for me were Boston Rob tossing a throw down to Russell (Season 22?)
Plus JT getting the nod for the Most Dumbest Move EVER.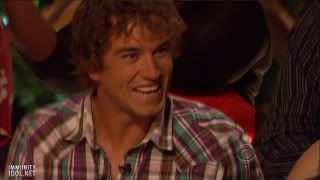 Erik Reichenbach tried so hard to get this award! I felt pretty bad for him when he lost to JT (Erik was flown out strictly in case he won the award I hear). Still in my opinion, JT deserved it hands down. Mainly because though Erik got outplayed by some very cunning ladies and gave away his immunity, JT, not only gave up immunity but also wrote a letter instead that was viewed by Russell AND Parvati! Pretty dumb bro.
Play wise, having thought about the season in it's entirety, I feel that Parvati should have won. She was a target from Day One. Plus she came on so solid at the end and scored some key immunity wins. She played a pretty daredevil game and owned Russell through parts of it. That right there is not an easy feat! But Parvati pulled it off easily. She has game!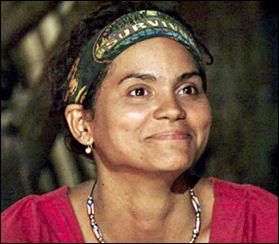 I feel the main reason Sandra won was due to the fact that she knew how to work the jury. She knew the Heroes Tribe comprised most of the jury. She also knew that she had a shot by simply saying I wanted Russell gone throughout half the game. She did try but unfortunately instead of staying on target to take the most villainous player out of the game, by siding with the Heroes. She watched as The Heroes instead imploded on themselves. I think the jury should have taken that into account and voted for who had more strategical successes. PLus who was a strong contender.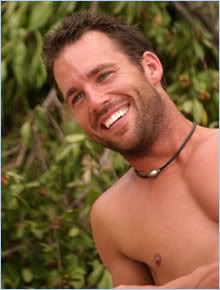 In the end Colby stood alone in the F5, Though I love me some Colby, I gotta admit this season he was not as solid as Outback. Could be age and other factors but I sadly did not see Colby shine at all much this season. He was pretty much a non factor. He got to the Final 5, I think, because he was perceived as weak.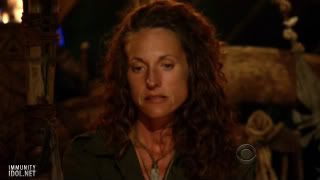 It looked for a bit like Russell and Jerri may take the Finals together. I was hoping for Jerri to do so as I was rooting her on. It would have been awesome to see her steal a shot at it and possibly win.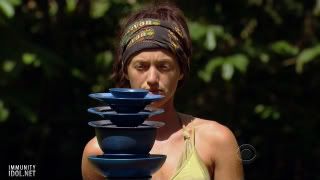 Russell chose Parvati instead and I am honestly shocked he did that. I was stunned because it went against his m.o. of taking weaker players to the end. By his choices, he actually voted himself out of a win. Sandra won by I believe 5 votes and Parvati by 4. Russell got 0!
At the finale JT and Probst BOTH asked Russell if he honestly wanted to win Survivor. What I got from it was he plays to make the Finals and then takes his shot from there.
Which proves what I have said for two seasons..he is not the best ever!
Also Parvati rung up some impressive stats this season:
She has played the most days-114
She has placed in the Finals twice, won once
She is second in most individual challenges won (second to Colby)
I was not at all impressed (again) with Russell's jury performance. Though this time around, he appeared less confident. I am thinking Sandra got the better of him by burning his hat Plus game karma--hope Jaison was watching!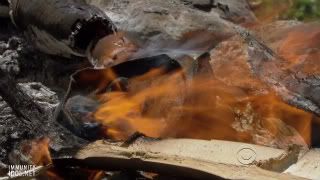 Fan Favorite The Season was Russell which I think when looking at who his competitor was, Rupert (Best Villain vs Best Hero etc PR stuff) makes me think it was more of a PR showdown than an actual vote. But I am beginning to think it is mostly a PR move more than anything anymore. Which is why since they started it, I have not agreed with who won.
Congrats to Sandra Diaz Twine for her win. She gave a very smart speech and knew how to work the jury. She also played in a way of knowing when to vote with power and how to stay in the game even without allies.
Congrats to Russell for winning the Fan Vote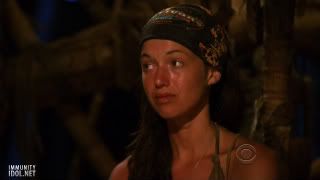 Congrats to Parvati for the most days, for the second place in most challenges won, for a brilliant jury speech, for an awesome game and for placing 2nd Runner Up.
I will be taking Season 21 off for the most part but will be back for Season 22, which I hear is rumored to be another All Star season.
To any responses, who do you think will be cast to this season of 22? What type of theme will it be?
Who do you think would have been the better winner-of the 3 and why?
My special thanks to Coach Wade for an AWESOME season! You got Redemption! It has been a pleasure supporting you since Tocantins and love u bro!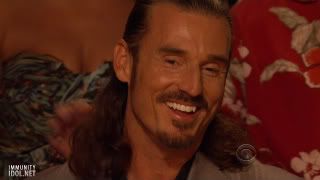 To everyone thank you so much for viewing my blogs for the past 3 seasons. I also would like to take the time to thank Coach Wade, Rita Verreos, Ashley Trainer, Laura Morett, Michael Skupin, Susie Smith and Earl Cole for supporting my blog this season in spirit, directly or through comments. You guys rock! Plus a special thank you to Samantha Gray, Brett Bower, Antanas Levinskas, Adam Basham, Brian Morelock, David Cadmus, Chrissy Brangi, Capn Dawg (CD1)Michael Davidson, Scott LePage and Scott Rudacille for contributing to the various Fan Blogs. Each one of you guys did an incredible job!
To the Survivor fans--you are the best!
Until next time, never let the torch light go out! Also don't forget that Survivor is now on WEDNESDAY nights!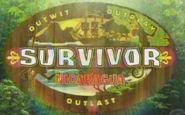 Dedicated to Jenn Lyon RIP our beautiful sweet angel!