Michael Davidson
itainteasybeingagangsta.blogspot.com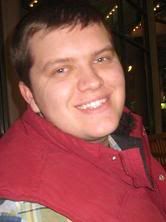 "I don't ride coattails baby"
probably the truest statement ever muttered in 20 seasons of Survivor. Why? because it was muttered by Parvati Shallow.
Never one to stray away from the lime light or hide in the background... or ride coattails... she's been a target since the beginning.
Episode 3: "That Girl is like a virus"
after being targeted for a possible alliance with James, Amanda & Cirie Parvati went on damage control. Jerri states the episode title & expresses her disgust in Parvati. Coach refers t her as the devil & Boston Rob insists on voting her out... she escaped tribal council without a single vote cast against her.
Episode 6: "Banana Etiquette"
As we've seen, Russell definitely lives up to his "villain" role, so putting his neck on the line & risking his own ass going home for someone is an incredible feat on its own.. who did he risk his neck for? Parvati! Parvati again was targeted from the start of the episode for being so powerful with her physical strength & the possibility of allies on the other tribe. She was again, spared elimination in arguably one of the dumbest Survivor moments in the history of the show.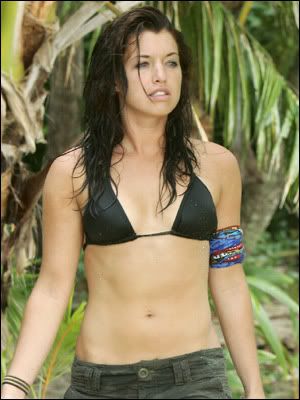 Parvati then became the 2nd person in Survivor history to reach 100 days playing the game... and to this date has surpassed Amanda's time on the island to being the one person to play the game the longest.
Episode 9: "Survivor History" JT gives away his idol to ensure Parvati's ouster. Parvati makes a mockery of him & then votes him out first chance she gets... JT, the golden boy, the wonder child, the one that everyone likes.. Parvati takes him down & signs it with a kiss... xoxo
Episode 10: "Going Down in Flames"
After a reward challenge win Parvati finds a clue to a hidden immunity idol. She didn't share it with anyone. she immediately grabbed it and put it in her bikini, later only revealing it with Danielle... keeping this information hidden from Russell & sharing with Danielle, clearly the weaker not so up to par ---- vati.. 2nd best. Possibly rounding up an all girls alliance that won her the game last time around? She's got the perfect alliance with Russell & Danielle, now she's strengthened the bond between her & Danielle, leaving room for whoever wins the final immunity challenge, in the event she doesn't, to choose her over the other & just to further solidify her alliance with Danielle, she steps down and hands her immunity.
Episode 11: "Jumping Ship"
she formed a bond with Amanda. Amanda set herself up for the perfect opportunity to finally do what everyone has been wanting to do from the beginning, however, nobody can pull the wool over Parvati's eyes. She played both idols at tribal council. Giving one to Sandra, roping her back in, & the other to Jerri ultimately saving her from tribal council. Both Sandra & Jerri have flat out said "I hate Parvati" now both are on her good graces.
Parvati, as well as her alliance, has been a target from the first tribal council she went to. She's never once stepped back & let everyone else do her dirty work. Everything she's ever said she's going to do, she's done. head on. Unfortunately, there is nothing Parvati can do game play wise to win her this game. She's been disliked & seen as a threat since day one. And as much as i'd love to say its an honest game & people respect game play and award a deserving million dollars, sometimes that isn't the case. Despite who she's up against.. seeing as how the show is panning out to be a F3 tribal, she'll only get as far as second place. Anyone who can be a target from the beginning, anyone whose alliance can be a target from the beginning, anyone who is up front & in your face, anyone who will stand up to anyone & everyone, anyone who can convince Russell Hantz to give up his immunity idol to spare you, anyone who can get a mouthy Sandra to go from absolutely despising you to being your best friend out there, anyone who can catch on to the lies that they should play their idol, and risk giving BOTH of them away, anyone who can go from being #1 on the "black widow" radar & then giving up her idol to save her. anyone like Parvati deserves to win this game. It doesn't matter who she votes out or she takes to the end with her, sometimes, unfortunately, it does boil down to a bitter jury... its a shame the world isn't made up of Christy Smith's & Ami Cusack's... its a shame that people can't step back & say "you know what, this is life changing, i hate her, i've tried from the beginning to get her out, she's made no apologies about what she's done, she's did good in challenges AND in the strategy department. She's her own player, she deserves this money".