As many of you know I am a full fledged supporter of the film 180. The film's premise is of a rock star named Gavin Larson (played by Coach Benjamin Wade of Survivor fame) who was at the top of his game during the 1980's, when in a tragic set of circumstances, his band the Zebras, died in a tragic plane crash. As a result of this, Gavin ends up having to start over again. He learns a valuable lesson and has to make a new start by approaching the people he met along the way to begin again. Can he in effect, do a "180" and make a new start with these people he met along the way?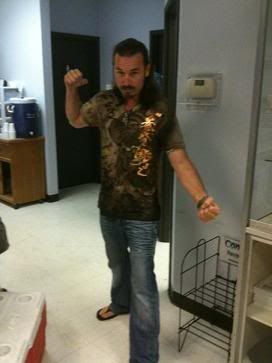 As a fan of music during the 1970's and 1980's I can relate to how the lifestyles were during this period of time. It was sheer decadence and rock and roll 24/7. I think of this premise and think of the experience of a certain band like
Lynyrd Skynyrd
who also at the height of their career suffered a similar fate.
In the case of Lynyrd Skynyrd, at the height at their fame in 1977, the band suffered
a devastating plane crash
that took the lives of lead singer Ronnie Van Zant, guitarist Steve Gaines (who was somewhat new to the group) and back up singer Cassie Gaines. (all pictured below)

What eventually happened in the case of Skynyrd is they were able to regroup and came back as the
Rossington Collins Band
They had two successful albums in the early 1980's. Eventually there was the
The Allen Collins Band
which also was a spin off of the original band. The band later regrouped again as
Lynyrd Skynyrd
adding the brother of the late lead singer, Ronnie Van Zant; Johnny Van Zant, as their lead singer. I got to see Lynyrd Skynyrd in their prime and later saw the new revamped band in Colorado in concert, and can say the band was just as phenomenal, so yes it can be done!
A great
interview
on the regrouping and loss can be found online by clicking on the "interview" link.
I will admit when I read the premise I was drawn to the movie and to the age old idea of being able to regroup and making a change that will be as successful as the first was. The movie offers a glimpse into this lifestyle and to what the future will hold for Gavin upon having to rise from the ashes. Will he be able to? Can Gavin Larson do a 180 and regain his success?
The movie will premiere in December so please tune in and find out.
180 Film Fan Page Blog Link For Me
180 Film
180 Film on Youtube
180 Film Fan Page on Facebook
Vanessa Leinani's Official Blog
Coach Wade's Official Blog