Below info comes from 180 Film Fan Page. For those who don't have Facebook, please feel free to follow filming with this blog instead. Below is the process from start to most recent. Photo Descriptions come from 180 Film Fan Page.
Getting everything set up for the shoot tonight. This is one of the planes that we have. Different sections will be used from each plane. It started raining at 6pm and we started getting worried. Sky is clear and everything is going well!
Shot from last night. Several people in the plane and several people in the door way.
Coach Wade is on set and full of energy like always! When Coach is here everyone else steps up another level. He is motivating and pushes everyone else to do their best. The set is almost ready and everyone is ready to go.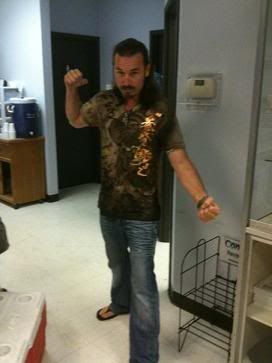 Seconds away from rolling cameras to start production!
Getting into costume!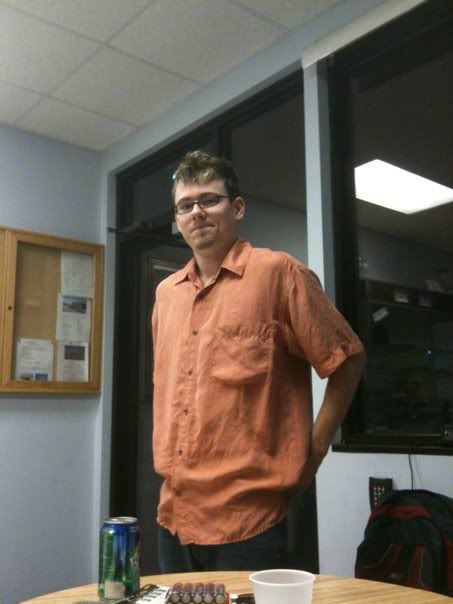 Hurry up and wait for our scene!
The band is in the airplane and a couple of guys are working the lights from outside.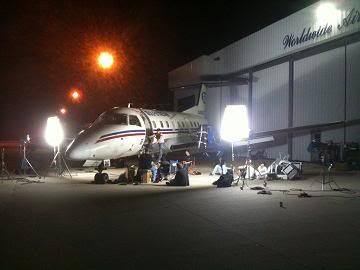 Shooting at the hotel. Started at 8 this morning and we are still going.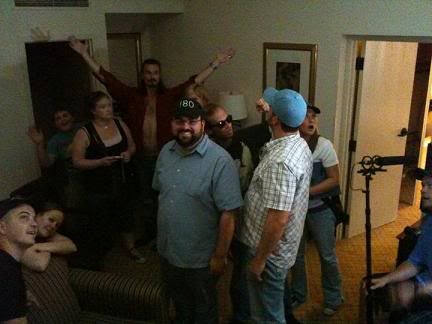 Reviewing some of the footage. Looks great so far!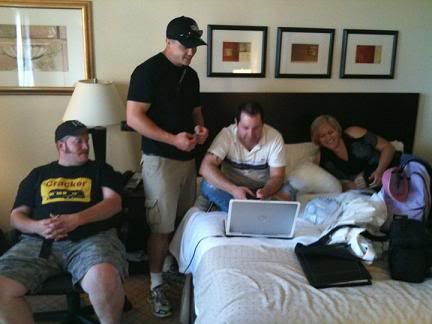 Getting ready for the car scene.
Does this look safe?
They are getting away!!!!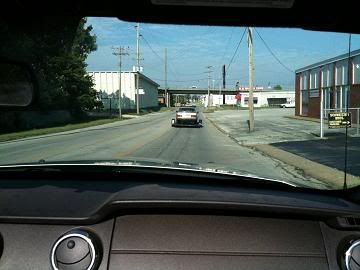 That's a wrap for today!
In this photo: Michael David, Deanna Smith , Brooke Thompson, David Ybarra , William A. Price III
4th floor please. Yes, 4th floor. Can some hit the 4th floor? Anyone else want on?
In this photo: Michael David, Coach Wade , Deanna Smith, David Ybarra , Brooke Thompson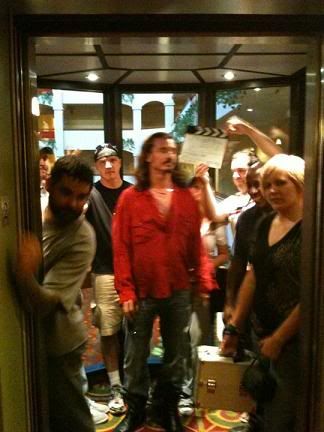 Dinner time.
In this photo: Gary McClurg , Deanna Smith , Adrienne Price
Back in the hotel room and guess what. It's hot again. There is a break dancer coming tonight also. They will try to get some footage of that too!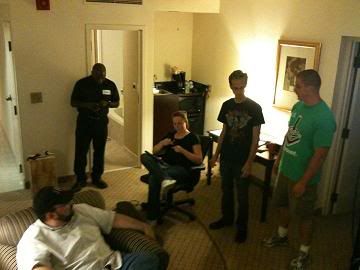 Check this out!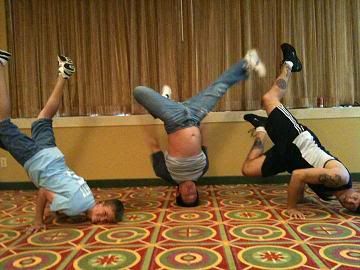 Ready to go! 1st level of the hotel. Carpet isn't the best for this but they are practicing right now.
In this photo: Bailey Diehl, Bill エイジ Nguyen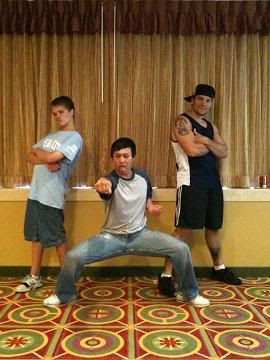 Chris kind of looks ominous in this picture. Like he is staring at me from a dark room in the distance. And I just happen to notice that he is fixated on me.
More pictures of recording from the hotel room.
In this photo: Christopher Johnson, Derek Haff, Michael David
Guess who is on set tonight! Danielle! :-)
Danielle and Coach Wade are working great together! We are only shooting each scene a couple times because they are know what they are doing. You can tell that they are used to the cameras. They also both know their lines really well. Danielle said she has been memorizing lines ever since she accepted the role in 180.
Recording audio. Microphones, wires, cables, and everything. He listens for two things. 1) the sounds that are supposed to be recorded and 2) the sounds that shouldn't be record.
Getting ready to put on more make up. Although right know she is having computer problems.
In this photo: Gary McClurg, Brooke Thompson
More online poker.
Pictured: David Ybarra
Michael seriously was ran over by the cleaning cart. He was holding the pain in until the scene was over. That's the attitude it takes to make an awesome movie!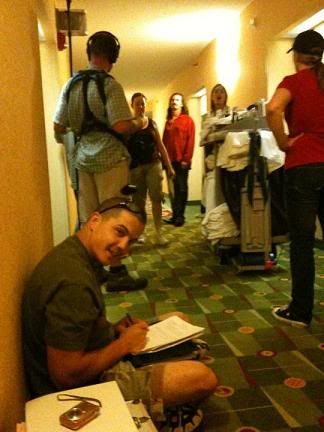 Come on people let's get this show on the road! Coach Wade keeps pushing. The guy doesn't stop!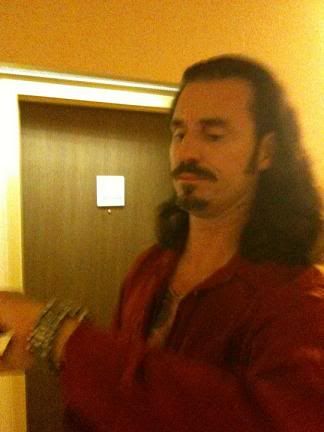 The rest of us are getting tired. But, it's almost lunch time!
Things are going down hill fast. Ok yes, we are getting tired. :-)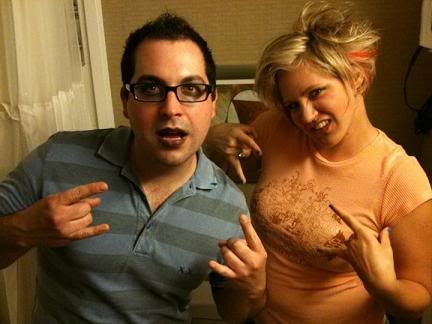 Umm yeah.
It's taking a little longer than expected to set up the light. We are sound checking and tuning now. All of the Actors are about to get here. Everything better be ready to go when Coach Wade and Steve Ewing get here. Then it's go time!
Coach is on set! First thing he said "Are we ready to go?!"
Weeks to date. I love 180!!!!!
180 Film Fan Page Contest Link For Me
this is a contest link
180 Film on Youtube
180 Film Fan Page on Facebook
Vanessa Leinani's Official Blog
Coach Wade's Official Blog