My wonderful friend Gillian Larson has a great event upcoming called
Reality Rally
From the website comes this:
April 15-17, 2011, in Temecula Valley, California
Gillian Reality Rally Promo from Reality Rally on Vimeo.
"My name is Gillian Larson and Reality Rally in Temecula Valley was a seed planted in my heart after I was booted from my game of "Survivor" in Gabon. During my 5 hour walks in the jungle and on the beaches I came to realize that my game was not over. My game would continue through all the good I would now have to opportunity to do using my "Survivor Status" as a platform. I had a passion and drive to get on Survivor for 8 years because I wanted to do it and I did. I will now put the same passion and determination into "Reality Rally" because I need to and will. I heard Edmund Burke and it will only be "my little" but "my little" combined with yours will amount to a huge, generous donation of time, energy and funds. Join us in a fight against cancer and support those fighting that battle."
About Reality Rally (from the website)
"Reality Rally is a three-day weekend event intended to raise funds for a charity of choice while highlighting the unique locations your community has to offer.
Race Day is the main event. Teams consisting of Reality Stars and the public who want to play a 4-hour "Amazing Race" kind of game, will race throughout your community in a competition involving crazy activities and fun challenges, all for the coveted trophy, cash prizes, and most importantly raising funds for the charity of choice.
Teams will be given route instructions taking them throughout the community to Challenge Checkpoints. They will choose challenges and follow clues to complete in activities within the race while highlighting the reality shows represented by the Reality Star participants. It is also a great opportunity to highlight and promote what your town represents and is so proud of. The checkpoint choices could be physical, mental, focus or fun.
The other event days include mingling with the Reality Stars at special events for all participants and the public. These events include registration, opening ceremonies, kick off celebrations prior to Race Day, the Awards Ceremony, and Closing Ceremony.
Reality Rally is a total win-win for everyone as it will provide many opportunities for the racers and the community. The opportunity to meet many of your favorite Reality Stars, hear their stories, and spend the day racing the rally with them. As a Racer you can at last have your chance to challenge yourself and do a mini "Amazing Race" type game which many people dream of doing. It gives the community an opportunity to showcase their assets and what attracts peope to their part of the world while bringing everyone together in a common bond in one event that highlights them all. The public will see every event in one place at one time."
Stars Taking Part:
Alina Eisenhauer Chopped
Allison Smith The Amazing Race
Ashley Trainer Survivor
Barry Sexton Dinner Impossible
Bob Crowley Survivor
Bobby O'Donnell The Mole
Brooke Stephens Survivor
Bruce Kanegai Survivor
Christina Coria-Lopez Survivor
Craig Slike The Mole
Dennis Luciano Average Joe
Eric Sanchez The Amazing Race
Ian & Teri Pollack The Amazing Race
Jason Santos Hell's Kitchen
Joe Cortez Beauty and the Geek
Joel Anderson Survivor
Jordan Pious The Amazing Race
Kelly Alemi Cowan The Swan
Kelly Czarnecki Survivor
Ken & Tina Greene The Amazing Race
Ken Callen The Real Gilligan's Island
Kendra Guffey Pirate Master
Kevin John Peters I Love New York
Kevin John Peters I Love Money
Laura Moret Survivor
Liz Cain The Mole
Louie Stravato The Amazing Race
Mark Lambrecht The Mole
Mark Munoz The Amazing Race
Mark Yturralde & Bill Kahler
The Amazing Race
Mary & David Conley Jr. The Amazing Race
Melody Pinkerton Frank the Entertainer In A Basement Affair
Michael Giletto Chopped
Michael Giletto Ultimate Recipe Showdown
Michael Munoz The Amazing Race
Michael Skupin Survivor
Paul Grassi The Mole
Richard Hatch Survivor
Rita Verreos Survivor
Rommel Gargoles America's Toughest Jobs
Rommel Gargoles Solitary 4.0
Russell Swan Survivor
Sandra Diaz-Twine Survivor
Scott & Lisa Vinton World's Strictest Parents
Scout Cloud Lee Survivor
Sonja Christopher Survivor
Stephen Fishbach Survivor
Sugar Survivor
Susie Smith Survivor
Team Guido The Amazing Race
Terry Deitz Survivor
Tom Rock & Terry Cosentino
The Amazing Race
YauMan Chan Survivor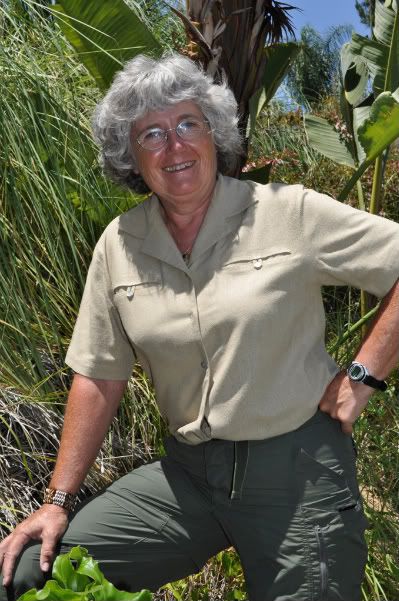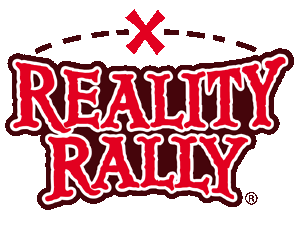 http://www.realityrally.com/
Please support this event and check it out!!