Another wild episode is in the books and another installment of the series of Survivor Nicaragua. This is fast proving itself to be a really entertaining cast from blow outs to strategical wizardry coming in the form of one Marty Piombo. I am going to do an overall cast assessment based on certain elements being shown to me in the game so far. I invite all comments good or bad. Please do share your thoughts below.
Strategically Speaking
So far I am seeing various levels of strategies going on and certain ones are standing out to me.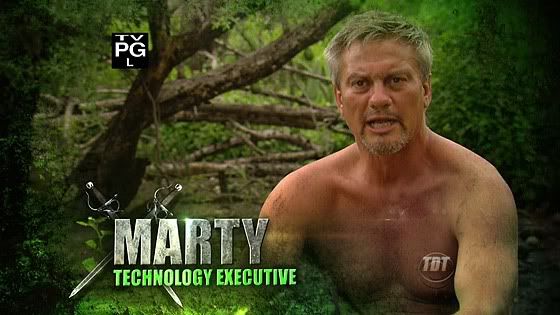 Marty Piombo: Marty I feel is a highly aggressive player, but unlike NaOnka's aggressive strategy, which to me is very over the top, Marty has a way to combine a strong strategical map to total game domination that doesn't come across as off the walls.
From Day One, Marty, I perceive, has had one sole thought and that was to dominate all facets of the game. He led into it subtle in his maneuverings. He kept planting little seeds of why should Jimmy Johnson stay in the game? Everything from he has star power to he is weak.
In reality Marty is a very solid Alpha Male and he desires control of the tribe so as to control his fate.
Marty I truly see as someone who would not allow any other Alpha Male to take on a co leadership role with him.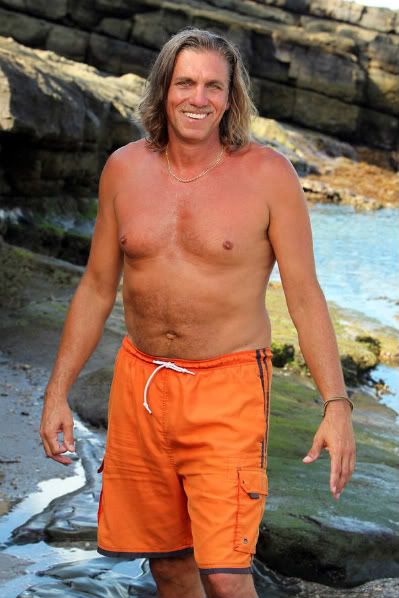 Jimmy Tarrentino's desire to be acknowledged and lead may down the line lead to a showdown between both as Marty will not relinquish this role easily. I admire his ability to play a dominating game and combine the game with a social strength and a competitive strength.
His alliance with Jill will work well as Jill has the smarts to know when to speak and offer opinions and when to just go along with the flow. I however do feel he did spare Dan Lembo so as to have someone who is weaker that he can keep in check. That's not necessarily a bad thing. That is straight pure strategical dominance which Marty has shown all through out the game and with the idol in his possession legally, he should be able to stick around pretty deep into the game as I think Marty has the smarts to do it.
Brenda Lowe: Brenda is the Asian Sensation of all time in Survivor. She is a girl who like Marty uses her social flair to dominate. Brenda has so far played a spotless game as she is getting along with all. NaOnka shares her Immunity Clue with her for one. NaOnka is a player who wants it at all costs so for Brenda to pull that off shows her abilities to work well in a social strategy that she is wielding well. Unlike Marty, Brenda does not have to wield a coup to seize power in a tribe. People navigated to her easily due to her charm and prowess. I have given Bren many kudos from the start as I have also Marty, Both these players are my players to watch out for!
NaOnka Mixon is one train wreck! Don't get me wrong, I like NaOnka out of the game. I think she can't be that bad. But in the game, she is starting to scare me a bit as a viewer. Her confessionals and actions make her come across as a HIGHLY aggressive player. Shoving a player to the ground to me is a no no. To me that shows her high level of aggression. Strategically speaking Nay holds some power now.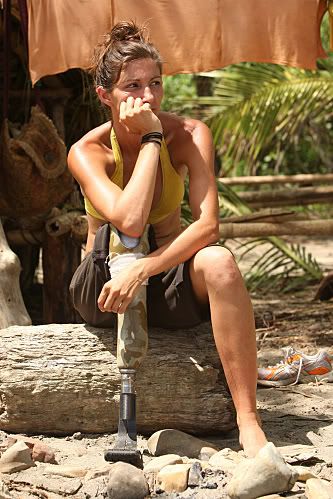 With shoving Kelly to the ground, she seized the clue to a Hidden Immunity Idol. Which once found will give her some bargaining to work with. She also is in a rather large alliance as well. Long as Nay's off centered aggressive behavior does not get any worser than it will (which my gut says it will) Nay is set for a bit. Like her. Love Her. Hate Her. She will make a memorable castaway. In infamy.
Competitiveness:
Benry shone like a diamond in the challenge! Unlike Ty who would not relinquish when Jimmy T asked him to please step aside, Benry did relinquish, took a break and came back solid. Benry rocked that challenge babe!
Camp Life: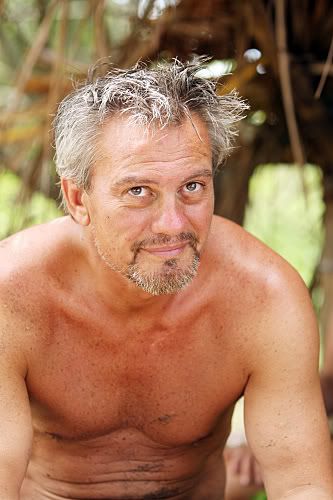 Far as Espada goes Jimmy Johnson was undeniably the daddy and motivator of the tribe. His loss will hurt at first, but I feel this is only the beginning of the tribe itself stepping up to play the game. They will have to now as now is the time appropo to step up as it is either play or go home. Of the ones on Espada, I feel Jill is a good half to Marty. What he lacks, she will compensate for, and what she lacks he will urge her on to obtain such as in the situation where he was seeking her opinion on the vote. He urged her to please speak it. I think they have a balance. HOWEVER, sharing the Idol can be a two edged sword. I feel that on one hand it is a good idea to let it be put out there so that in the future there are no surprises. BUT by sharing you do open yourself as holder to having the idol used as leverage should the tribe swap or should the merge come before it is even used. I can almost see Jimmy T using the knowledge as leverage as I do feel an Alpha Male Showdown will brew between he and Marty at some point. Jimmy T has the option to use this as leverage.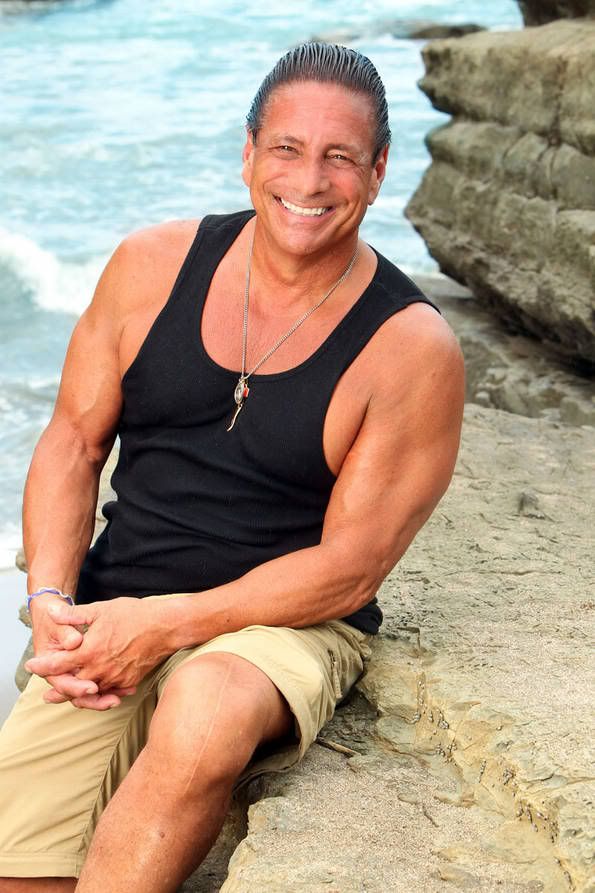 Dan I now see as very weak. However I do feel bad for the guy seeing his weak knee. He is gonna be kept around simply because he will not question Marty on anything. I think Dan has no idea what to do and will look to Marty for key decisions.
Yve is a pure sweet soul. The interactions I saw made me see her as a nurturer. I am looking forward to seeing her innate strengths be put into the game.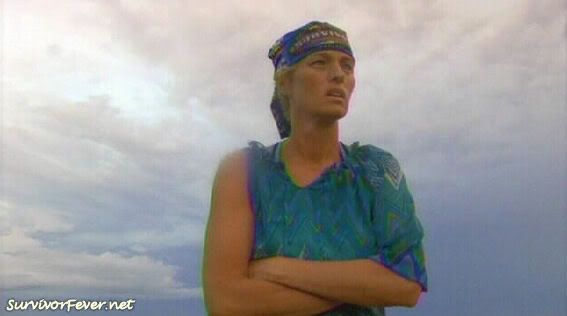 Holly and Jane have now aligned and I think that like Jill/Marty, that Holly/Jane will blend well. Both are now playing quiet under the radar. Holly due to her recent collapse and not wanting to set herself up as a target and Jane I think is still making her way around the game. Both need to pick it up and do it soon!
Tyrone Davis...wow. He is quiet and funny and rather competitive. What I liked was how he noted how Marty was playing the game. To me I think the others are not fully onto Marty's abilities quite yet but Ty sure is. Best lay low Ty as especially you have strengths and dare to question. You are also in your own way an Alpha Male.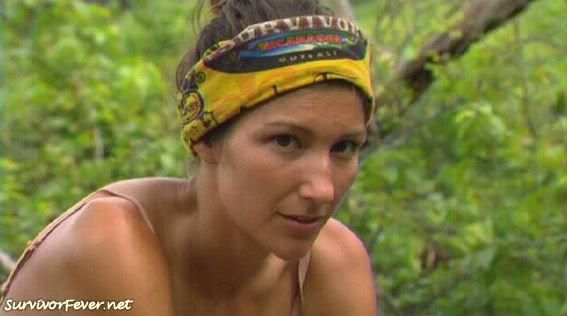 Of La Flor my assessment is that Alina and Kelly Bruno are on perilous ground. Mainly Alina. They are two against the numbers and in my own opinion, unless there is a swap or unless Nay unleashes her fury onto someone other than these two, they are in trouble. I see spirit in them and I hope they can figure out someway to bring themselves up out of the situation they now face.
Jud..wow what a sunbeam! He is pure comic relief. I don't see much smarts yet for that bright ray of sunshine that Jud seems to be but oh he will be fun watching!
The Rainbow Alliance has the majority and they now possess the overall power now in the game . They look solid for now. The idol, should one be found, I think Nay will not share. Nay calls the idol "money in the bank". Like on the opposite tribe I do hear a finders keepers philosophy.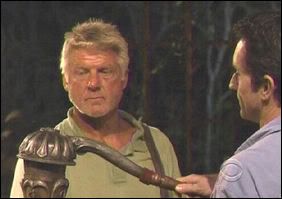 Jimmy Johnson's Exit
My take on JJ is he was a motivating and polarizing part of Espada. But towards the end, he just looked weaker and weaker. Marty had it pegged, u don't want to take someone like JJ into a merge or swap because social wise, he will charm em all. Star factor and charisma would go a long way to selling JJ to the end. What bothered me was his honesty at Tribal. When asked if he considered himself weak, he stated he did. I sat there thinking why JJ? why? No one who wants to stay in and has the heart to stay in would just put themselves out there as a target at Tribal for a vote. I think JJ has style and a true daddy leadership. Plus he is a true fan who wanted an adventure of a lifetime to add to his achievements. You can be dangerous JJ but dude we will miss ya.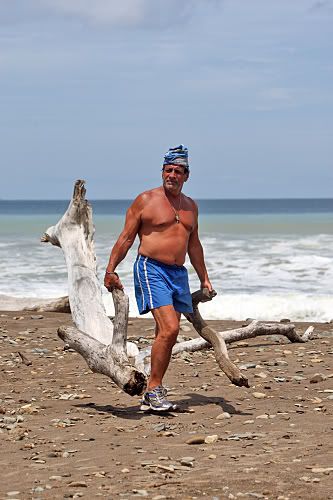 Questions To Discuss:
1.Do u think NaOnka is really this aggressive or do u think there is a strategy she is using?
2. What do u feel lies next for Espada?
3.Should Jill have shared the clue with Marty?
4. Who do u think are threats now for both Marty and Brenda?
5. Do u think there will be a Tribal Swap?
Please follow the discussions we have on this Survivor related Fan Page plus please also follow the updates there of the film 180!
Survivor Cast Members in feature film 180
Promote Your Page Too