"Every team I have ever been on had a Captain and a Co Captain"
Jane Bright, Espada Tribe
On a very wet, depressing, rain torn beach Episode 4 starts out showing us a group of castaways that are just miserable. Rains have been hitting the area so badly that it is hard finding a source of food in the sea. People look exhausted and worn down. But the game is strong on Espada Beach in the form of one Marty Piombo.
In the wake of the exit of Jimmy Johnson, Marty has stepped up a bit as a leader. Naming Tyrone as Challenge Leader much to the dismay of one Jimmy T.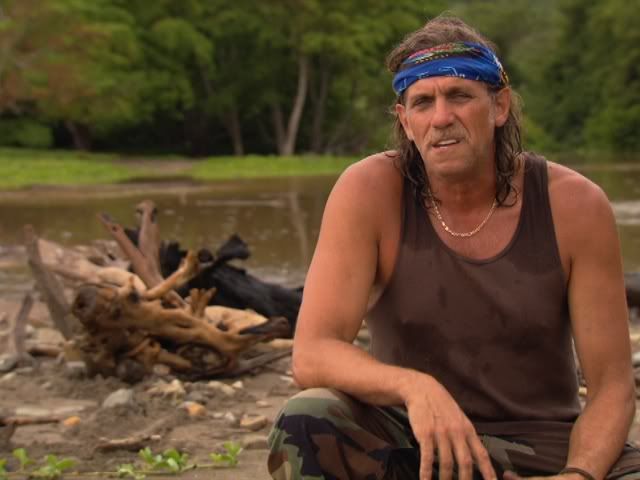 Jimmy T In my opinion means well. He is a hard worker around camp and contributes his opinion quite a bit. But in the process of doing this, he can come off as annoying. I stated last blog I could see a clash of Alpha Males coming between Jimmy T and Marty. Apparently it came a lot quicker than I expected. Jimmy T, though a great guy, just doesn't know when to let up. He is annoying most of his tribe in the process of trying to be Mr.Survivor.
Jimmy T was the Fan's Choice in a CBS contest to send a fan of the show to play. I personally posted his audition video to my blog last year. I honestly wanted more out of Jimmy T than what I saw and I truly believe Jimmy T wanted more out of himself as well.
Which led to his just trying way too hard.
Wanting to Captain his team and clashing for that shot with first Jimmy Johnson and then Marty Piombo basically sealed his fate.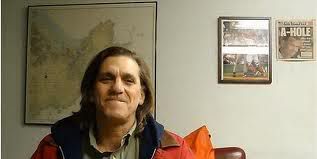 Personally when I heard his plea at Tribal, I did feel badly for him. I honestly feel Dan (the weakest link of Espada) should have left instead. He is dead weight and contributes very little in camp and possesses no strategy. All good reasons for anyone to exit normally. But in Dan's case...he is a number. That is the sole reason he survives. My feeling is if Jimmy T had not challenged Marty directly and repeatedly demanded to be leader, if he had shown a bit more in challenges, had been perhaps less annoying I doubt his exit would have been as early. But what I am seeing is a man who had some issues and those ended up translating into his game.
The main forces of the game continue still to be Marty Piombo and Brenda Lowe in my opinion. From the recent CBS promos I see my desire to see those two go head to head is going to finally happen!
To date on Marty's side, we have seen him a: possess an idol. b: whoever he wanted voted off who he perceived as threats to his game have gone. Marty rules Espada without a smidgeon of any doubt.
During the week I asked people randomly their thoughts on Marty and got reactions from the range of "controlling diva" "smart guy, playing the numbers but didn't know the merge was gonna happen so soon" "he's playing the game" "He's on his way out but playing a good game until now" "strategical mastermind" "pretty cool".
My opinion is similar. I think Marty is playing a solid game strategically. But I think for him to go further he would have to tweek it up a bit to go up against Brenda/La Flor. Master control will NOT work with Bren as she has her own mind.
Marty would need to revert back to the subtleties he started out playing in the beginning. If not, I do see a pretty big crash looming on the horizon. Brenda's smart Marty so definitely play up your social with her. I am excited about watching them go at it in the game and see who ultimately wins the match there as I love both!
Brenda on the other hand has some serious power going on over at La Flor. She is sharing info on an idol with Nay. Plus she also has a silent agreement on the same info with Chase who came across a clue in the Reward.
Nay appears to want to hold onto the Idol and use it solely for her own purposes, which by game by laws she does possess that right. Like Marty, the word "MINE" and "I" are coming across when the topic comes up.
Tho Nay does have the idol and is in a seat of power through having it, I feel Nay is not as powerful as Brenda is. Brenda is smart and a thinker and plays analytically. Her social game is impeccable. However Nay on the other hand is emotional. She is weak. She has some very serious issues that as I stated earlier with Jimmy T affects her game. I don't see Nay, with idol or not, lasting very much longer. I think she went out on the beach wanting to play a tough person. That to me reveals a weakness if u are putting up a tough front. I think her actions all around proves this case that she is indeed a weak player.
I think Bren will out live Nay. I think the true power lies with Bren, not Nay. As Bren has so far played a flawless game...strategically, socially.
Holly Hoffman continues to impress me. She knew after the bad start she had to lay low and so far she has done just that. Holly I can see wants to express her thoughts but wisely doesn't. She doesn't wanna put a radar on her by expressing any thoughts contrary to her tribe. People have questioned why she is still there after her bad start. That's precisely why. Holly knows to lay low.
However at Tribal, Holly spoke up. She took a risk. It didn't pay off but she made herself known there. My take: Holly is fixing to emerge!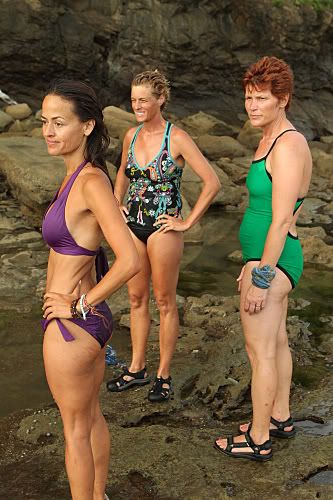 Jane is starting to talk as well as is Yve. I loved their cameos especially Jane's observation of leader and co leadership and Yve saying of Jimmy T that she is a mom and doesn't need to coddle her kid.
Though Yve is a very nurturing person, she is there to play, not coddle. Jane I can see at Tribal was not happy with the vote. It appears they bleeped whatever she said. My take on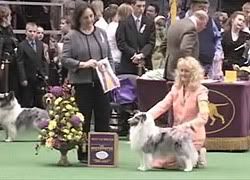 Jane is she too is coming out and emerging more. It'll be fun seeing these 3 women playing amongst the kids, as I think the kids will only bring out the best in them!
Jill continues to be a silent player to Marty's strategical whims though. During strategical discussion Jill herself wanted a strong Espada and wanted to vote Dan. Instead she went along with Marty's desire for Jimmy T's exit and campaigned for the votes with him. That can be a good strategy to allow Marty the power and allow him to wield it as perhaps down the road no one will be mad a you but will be mad at Marty instead.
But I would love to see Jill step up more in strategy sessions and own her opinion and campaign for it. I think Jill is very smart and is playing as well as Marty. I just hope to see more of her strategically here soon where she will own her strategies.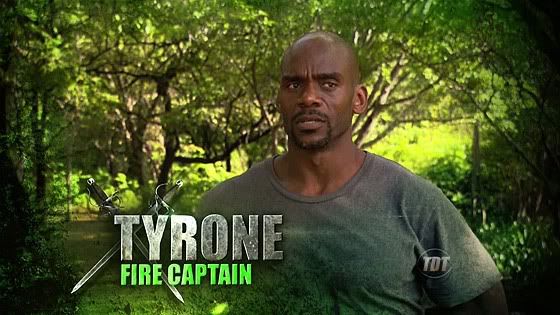 Tyrone is starting to really impress me. Not only with knowing the lay of the map and the game but as a competitive person. The challenge was a bust but he took the initiative to try to get his tribe prepped first before hand. I loved that idea and think Ty will only bring more positives to the game. He is down to earth, funny and has great instincts. I hope he emerges more in the coming weeks!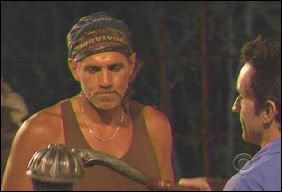 EXIT
Jimmy T 's exit in my opinion should have been delayed and Dan should have gone instead. I feel tho JT was all drama, he was a contributor as opposed to Dan. I don't hate Dan or hold any harsh feelings for the guy, but let's face it...Dan is weak. However JT did way overplay his cards. His emotions at Tribal tho raw and compelling, in the end could not save him. Jimmy T's exit I feel should have been delayed. I feel Marty, Jill instead should look at perhaps aligning with Yve and letting go of Dan, as in my opinion Dan is dead weight.
Under 30 Fan Of The Week
Brandan Billy
Brandan is an online gamer and a huge fan of the show! Branden created the Survivor Myspace game I am an alumni of. He is a true lover of the game and a fun fan to know!
Over 40 Fan Of The Week
Adrienne Thomas
Adrienne is a very intelligent fan who knows how to read the game well. Her intuitions are usually dead on as well. She loves Survivor and is a true fan of the show!