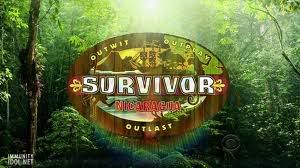 "You can't get cocky in this game, but I'm in control,It would take something extraordinary, off the charts, completely whacked out to disturb my plans now."
Marty Piombo
Another exciting episode of Survivor Nicaragua is here and it didn't fail to deliver just what we fans like: fun challenges, drama, and the predictable: a twist! Being so close to a merge we all knew it would be only a matter of time. At some point they had to change things up to keep the cast on their toes plus the merge and jury is looming ever so close now, so why not test the chemistry and switch em up? It came as an utter surprise to Marty Piombo, of Espada who was smartly thinking two votes ahead as a true strategist should.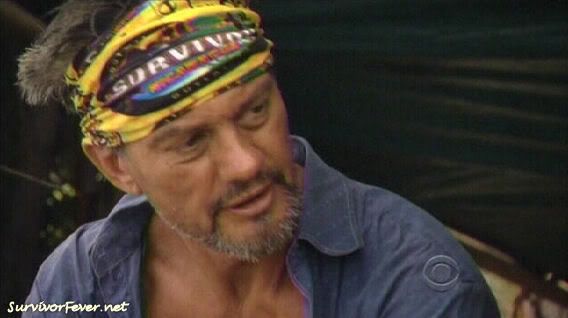 The only thing he didn't think ahead to was the switch. It was drop yer buffs and select a rock. Whoever chose out of the bag, a blue rock got to select from the opposite tribe players and became Captain of their respective tribes!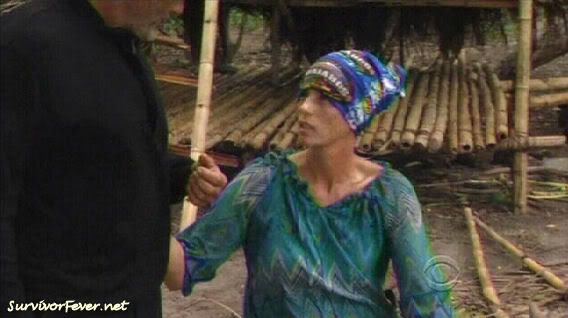 Holly Hoffman of Espada became Captain of Espada and way to go Holly! She selects Alina, Chase, Benry and Nay to join her, Yve, Ty and Dan at Espada.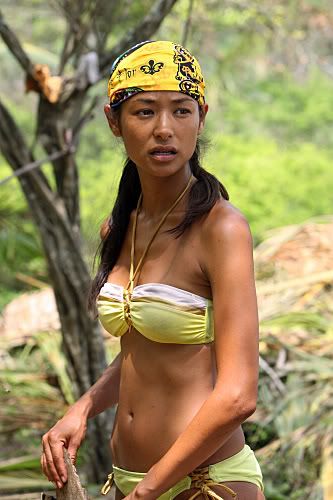 Leaving Brenda, who selected a yellow rock, to select Marty, Jill and Jane for a new La Flor! I was completely chomping at the bit to see Marty and Bren on the same tribe and to see how they would connect as both have played the game incredible so far. So kudos to my girls, Bren and Holly for being Captains! U both rock in my opinion!
Now this episode was not without a bit of drama as the tribes got to know their new tribesmates. Over on LA Flor, Jane seemed to bond well with the younguns and loves their energy. Meanwhile Marty starts trying to retain order and leadership there to rolled eyes. It may work for us older peeps to have precision and order but the kids definitely rebelled at having an authority figure.
Brenda herself stated that won't fly here not at La Flor. So ease it down just a bit Marty. You and Jill are two against the numbers. I know u are smart and think of Survivor like chess which u said u are a Grand Master of, and try to think of ways now to blend in and not stick out much further than u are...which is pretty far. With the unveiling of the immunity idol and saying it is in your possession, you have become a sizable target as the kids sure want the bling bling.
Unveiling in a way is smart as it can convey you are on the level and will keep Jane from revealing the presence, thereby giving Marty some bargaining room. Normally play like that is dangerous but in Marty's case, I think he can make it work.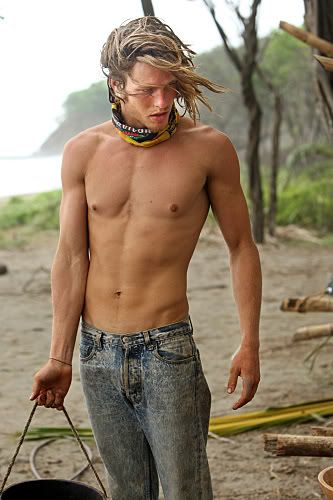 Strategically I see Dan has been replaced by Fabio as Marty's impressionable ally. Fabio, like Dan seems to be on a fun vacation, tho at times clumsy vacation lol, so I am not surprised Marty zeroed in on Fabio. This will be interesting to see how this will play out especially if Marty can use the idol in some form of bargaining with the bigger alliance.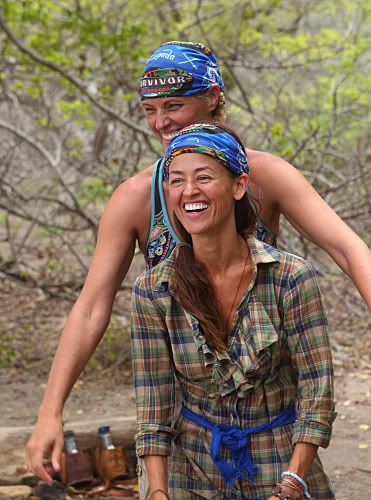 Meanwhile over on Espada, Holly has literally had her game life saved as on the previous Espada, she was to be next on Marty's chopping list, followed by Jane in swift moves. The new Espada I can see a nurturing Holly and a MAMA Holly.
At one point she stated to Alina, that she reminded her of her youngest daughter. Holly is obviously not as quiet anymore as she was in the previous shows. She is vocal and her social game is coming out in spades as she is immediately aligning with Nay, Alina, Benry and Chase. If u notice these moves the previous low on the totem pole Espada women Holly and Jane are respectively doing will totally keep them alive far longer in the game. These kids have literally given these women game life and social life as well on the beach. In my opinion I am loving watching the new life for Holly, I do believe she will come in her own in this game!
The former La Flor kids who seemed to be all about fun, angst and sophomoric dramas now seem far more serious and more subdued. Previous foes Alina and Nay are bonding..slowly but effectively.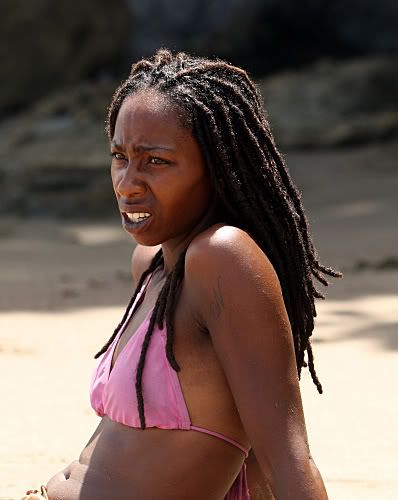 Gone is the angry NaOnka and in the switch we see a pretty cool young lady who has had to endure quite a bit but now seems to have found people who have her back. Watching this episode and watching her pain so visible through the rainstorm, I genuinely empathised with what she was enduring. That is rough by any standards and I for one probably could not endure what the cast went through. Some people may see this as a sign of weakness in Nay but as a viewer I saw it as strength. I think Nay has spirit and having endured a divorce so young and having to piece together her life amidst trying to play the game is no small feat. I embrace Nay as I too have endured the same personal pain in my own life and for one know it is never easy to live through. I too would have given her a second shot as I think she is ultimately a fighter.
Another very beautiful moment yet sad, for me was when Chase empathized with Nay sharing his loss of his dad. Having too lost my own dad when I was 9, I could not help but be very emotional during this scene as I was while watching Nay struggle. Chase I love this sensitive side and the comaraderie and empathy you shown. Plus I too can relate. It hurts to lose a parent.
Tyrone..Tyrone...Tyrone! Just as in the case of Marty, kids do not like being told what to do and in the game of Survivor, just saying I embrace the role as a leader is just as good as snuffing your own torch out. Plus on top of this, Ty debates cooking a chicken, admonishes everyone to just be conscious of your neighbor, then eats and eats a fair share of chicken..it's no question he is a goner. I really loved the previous Ty of Espada but the new glimpse left me shaking my head.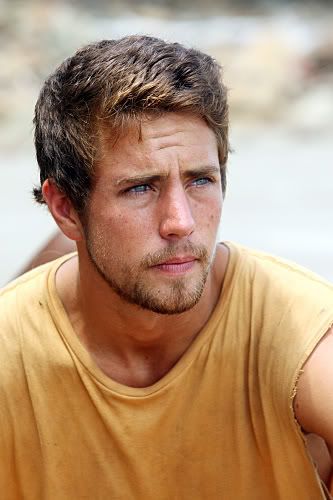 I couldn't help but chuckle though as Benry tossed the vote to the side at the voting box. Then said pretty much this is my tribe, I lead now. Benry it appears is no longer invisible. Good for you!
With the merge looming ever so closer and more exciting episodes, challenges, strategy and drama, Survivor Nicaragua in the coming weeks will continue to be the must see TV for reality fans of all ages everywhere! Can't wait for more!
Fans Of The Week:
Each week my blog will select and display fans of the show to spotlight and to say a special thank you for supporting the show for so long. I love my fellow fans of the show and am excited to introduce you to more with each week! This week though has a special Honorary Fan Of The Week as well for she has accomplished so much with her never say die spirit in the Survivor community.
Karen Everett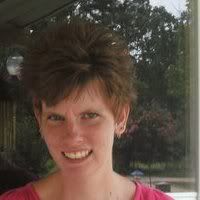 Karen has been a fan of the show since Episode One of Tocantins, Season 18. She genuinely loves Coach Wade and has a wonderful giving spirit. We love her!
Angie Dickhaut
Angie has watched the show since episode 1 of Borneo.
She says she honestly doesn't have a favorite cast member, since there are sooo many but her favorite winners would have to be Sandra and Danni and the should-have-won favorite is Boston Rob. Angie loves the show and is a cool person to know!
Walt Who
Walt is an intelligent fan who had NOT watched a full season of Survivor until All-Stars, he watched most of Borneo, he said at the time he was very busy and seldom had time to watch any tv, Post All Stars he purchased Borneo & Austrailia dvd sets, and has watched most of the seasons.
Favorite cast member: Rudy Boesch
Favorite season: Palau
Brian Wildman
Brian Wildman is a 40 year old super fan who has watched the show since
Episode One. He has tried out for the show a few times and very much wants to be on Survivor. His fave player is Tom Westman and he would do awesome if he ever were to appear on the show in my humble opinion.
Honorary Fan Of The Week
GURU GLORIA QUERY!!!!!
Glo
favorite survivor : rudy Boesch my inspiration
bio :mother of four children, one with tourette syndrom one with multiple sclerosis. god and family are my life. been cop bounty hunter car repo lady entertainer. believe in taking broken dreams and inspiring others to go after theirs and never give up. I believe in laughter and humor as way of healing broken spirits. but i am a serious and wise woman highly misunderstood by survivor.
I selected Gloria Query for a special nod this week due to the fact that she never fails to inspire me and so many others. She can be enjoyable and funny to watch as her "character" of Guru Glo does her weekly episode takes on the season. She is
often insightful and always has a great read on the show. I have the honor though to know the real person. The true Gloria Query. The true Glo is down to earth. She is motivating. She has a good head on her shoulders and a good take on any given situation. Which is why I personally feel she should be cast for the show. I honestly believe she could pull it off. The inspiring thing about Glo is she is no quitter. She had her dream broken many years ago of being cast to be on the show. At the same time she was experiencing some losses in her life that were a challenge. Instead of being bitter, Glo chose to take her wit and have fun online doing videos challenging the powers that be to cast her and take her on.
She then branched out to interviews with cast. Weekly recaps and other fun and motivating yet enjoyable videos. Guru Glo is a one of a kind, unique and special individual. She has given us many hours of quality entertainment. I would like to take this chance to thank Glo for that and to say I am proud to call u friend. U rock Guru!!! LOL I think u have as many fans and supporters as the cast!! Love u Glo bug, Bren aka angelface.