It has been an amazing season and in fact this season has been a complete joy to blog! Lots of fan interaction. Lots of cast interaction and support from cast members (thank u Marty Piombo and Holly Hoffman for supporting me!) The game was great! The season had funny moments. Dramatic moments. Plus it was indeed a season of firsts:
1. Youngest winner ever in Jud Birza who is 21.
2. First ever all male Final 3 in Chase Rice, Jud Birza and Sash Lenahan
3. First season to have two people quit at once. NaOnka Mixon and Kelly Shinn
It was by far an amazing season and I would like to take this time to congratulate the F4 of Holly Hoffman, Chase Rice, Fabio Birza and Matthew Sash Lenahan for a game well done and well played! Thanks to each of you also for an amazing season as well!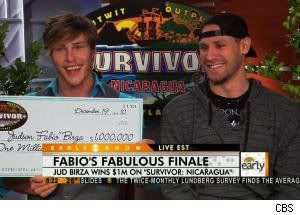 Plus Congratulations to Chase Rice (runner up) and to Jud "Fabio" Birza for the win!!!
My friend Troy Maynard had this to say about Fabio:
Hey Brenda!
Wow, what a season!
I am not trying to sound cocky, but I had a very strong hunch that Fabio was gonna be this season's winner. Maybe it was Jeff Probst's cast assessment, his unusual story arc that was offbeat at first, but finally became clear towards the end, but Fabio won me over as this season's favorite castaway. In the years to come, Fabio will be regarded as one of the few bright spots in an otherwise dud of a season. He also joins the ranks of underdog winners Chris Daugherty and Danni Boatwright. I hope Fabio bought some new shoes with his newly minted dough.
Thanks Troy for contributing!
Now I would like to highlight the moments I felt were the funniest:
1. I love u Holly but when you confronted Dan about stealing his shoes ...the expression on his face was priceless.His eyes looked like they were popping out of his head!
Followed by Tyrone's "I will keep one eye on Holly and one eye on my shoes" out of an emotional episode..those moments made it lighter!
2. Marty's Question at Tribal Council...Classic! I about wet my pants laughing at it. Marty, great job!
On a more serious note I do have a bone to pick with CBS. What is up with Jeff Probst???? I have always felt he is an impeccable host but this past Finale he made what I feel are some critical errors.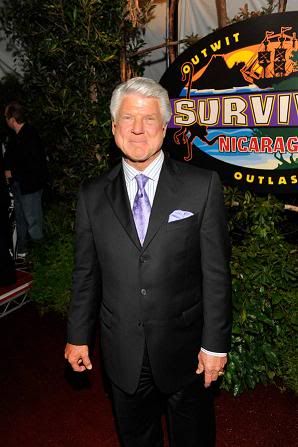 Firstly he rushed several cast. He also spent a lot of extra time on Jimmy Johnson which I agree is cool that he wanted to talk with Terry Bradshaw but he could have cut it shorter. The whole segment on Jimmy ran pretty long and he was an early boot.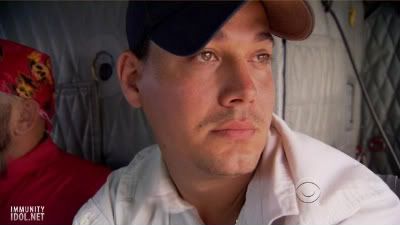 BUT what has me flabbergasted is that he spoke to Boston Rob Mariano about the birth of his baby!!! I understand that perhaps Boston Rob's presence is there to lead up to next season's Redemption Island (Rob is rumored to be on cast) but the segment was toooooooo long. It is also not related to this season and not related really to anything. It is personal news. Why have him on even??? He had nothing to do with S21 at all.
As a result 5 cast members did not get to make closure and we did not get to even hear from them!
Not very cool and I do plan on making sure CBS hears my thoughts also. Many of us fans are none too happy about it. Don't get me wrong, I think Jeff rocks but this truly bothered me.
All in all the season was one of the best I have seen in quite some time! Thank u to each cast member for sharing the ride with us fans as well as or making this an amazing season!!! Below are some photos from the Finale! See ya back at camp later!