I recently was given the pleasure to conduct an interview via email with Coach Benjamin Wade from Survivor Tocantins and Survivor Heroes vs Villains. Many of you know Coach is someone I greatly respect and have openly supported on my blogs. Coach Wade was kind enough to grant me the time to do this interview. Below is the transcript of it. He has a few major projects coming up so please click on the names of the projects to check out the websites to learn more about them. Again thanks go to Coach Benjamin Wade for this awesome interview and for the kudos.
The Way of The Warrior
sounds amazing and
180
will be epic!!
BP:
Thank you Coach for allowing me the chance to do this interview via cyber message. You and I go back a couple years now. I am honored to be allowed this honor to conduct an interview with you. You sure have been busy with so many projects and stuff. Please update us all on everything you have been up to since the end of Survivor Heroes vs Villains.
CW:
It is an honor for me. You have become one of the biggest bloggers for survivor in the past few years and I believe that is because you write with honor and integrity, two things as you know are close to my heart.
I have been so busy, its hard to know where to begin.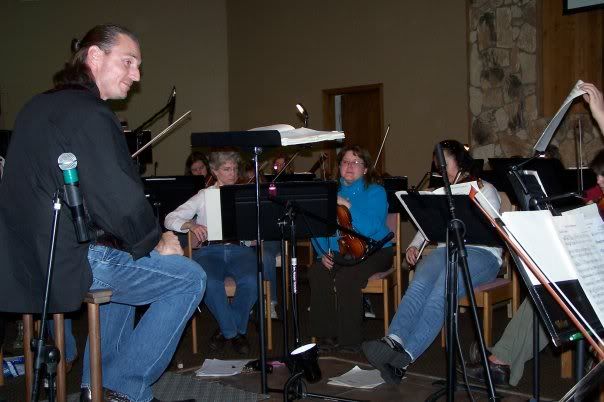 Susanville Symphony
we will be premiering my ballet titled The Four Elements in April. It is going to be very exciting to watch this unfold. I would like to have many Survivors present to support this incredible endeavor.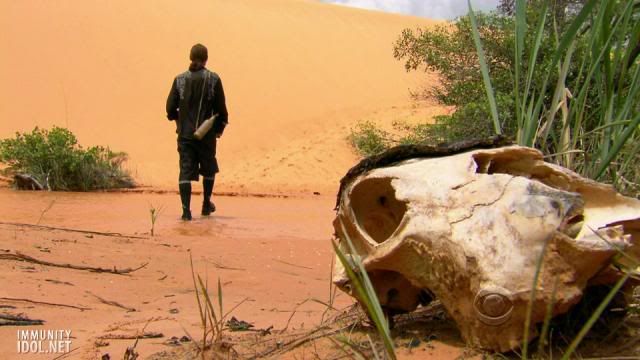 The Way Of The Noble Warrior
is a project I am working on, a new reality show that takes people out in the elements and teaches them history, culture and how to become a warrior themselves. I am the host as you can see by the pilot.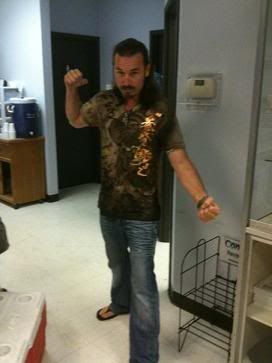 180 Film
The long anticipated movie that I am starring in. Coming out in March or April. Its going to be epic!
BP:
Speaking of 180.. in it you play the role of
Gavin Larson
, a character who was at the zenith of his career until he lost his entire band in a plane crash. Please share with us more about this character and how you as an artist relate to him? In other words, what parts of the
Dragon Slayer
and what parts of
Benjamin Wade
can be found within
Gavin Larson
or at the least relatable to his character?
CW:
Well this script was written for me.
Gavin Larson
: once thought of as a delusional fool, on a downward spiral, is seeking redemption by trying to get a band back together again. It was very easy to slip into the character. People like to laugh at my stories of kayaking days, well there a little of
Gavin Larson
in that. I always try to see the good in people, sometimes to a fault. The easiest way to act is to completely immerse yourself in the part and if the character is like yourself then hey that makes it so much easier.
BP:
What were your thoughts when approached to film 180? When were you approached and what were your initial thoughts about the Gavin Larsen character?
CW:
Loved the character, loved the script even more, and couldn't wait to get started.

BP:
I myself love the music of the genre of the 1980's. In preparing for the character in this movie, did you do any research into this era in music. If so what bands did you listen to or artists?
CW:
Hey what are you talking about? I lived in the 80's. I graduated in 89 baby. So it was pretty easy. But I hated the wardrobe, which means they got it right. So old school and the gold herringbone chain necklace. Are you serious?????
(editor's night I love this response!! lol)
BP:
How was it for you to work with
Danielle
? Both of you had been on opposite sides through most of Season 20..so the fans will be seeing you both working together in a new light. How did knowing each other well already, help you both in being able to achieve the best possible performance?
(editor's note: I should have re-worded this what I meant was differing alliances throughout)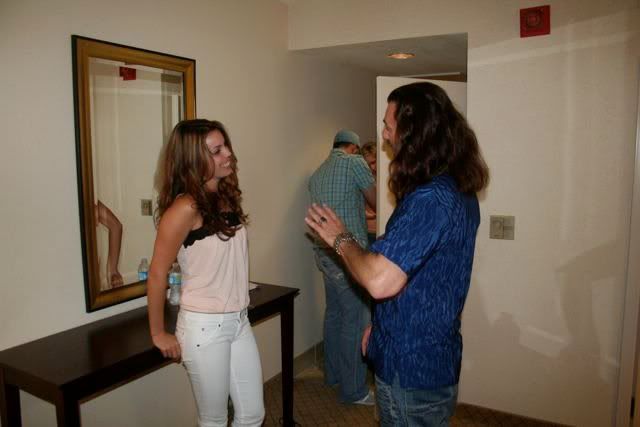 CW:
If you remember Danielle and I were on the villains side in H V V. So we had already worked together which was a plus. She was actually cast at the last minute. As a random thought I had her read some of the scenes with me at the survivor finale in may. We were scheduled to shoot in June. When she read I was like oh man we gotta have this girl. As you can see in the pilot she is incredible!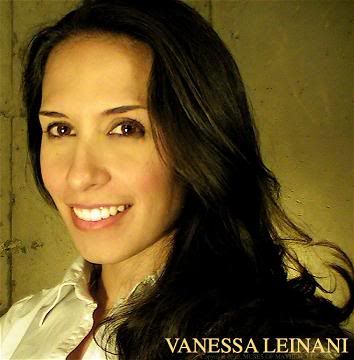 BP:
Vanessa Leinani
an up and coming and rather talented young artist plays your
soul mate
in 180. What was it like working with Vanessa and what was your very first impression of her?
CW:
Vanessa was great to work with. She always wanted to do scenes with me before we started, which I love doing. She was very versatile, I don't think she ever forgot her lines, and hey she is very talented.
BP:
You spent quite a few years living in Missouri as a Coach at SBU. How was returning back to Missouri. to film this movie like for you? Was it like a homecoming, bittersweet; a triumph after all that went down with SBU?
CW:
It was like coming home. I knew so many people and everywhere I went people came up and talked to me. It was great taking my car and driver to SBU and saying hi to everyone. Classic Gavin Larson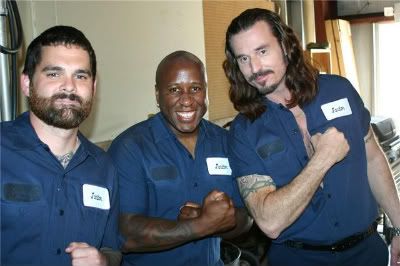 BP:
It is well known that you compose music. Were you able to contribute music in any way to this film? If not who are contributing and please tell us more about the artists involved.
CW:
I think it was easy to do the singing scenes and especially the concert. If I couldn't have carried a tune it would have been difficult.
BP:
Last but not least on the subject of 180, what is the most memorable thing you will take from having performed the role of
Gavin Larson
? What really brought it home for you?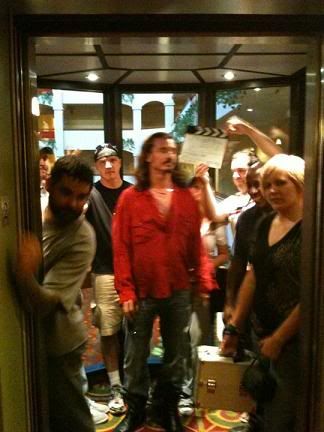 CW:
I think just being able to slip into another world and character and actually living that character on and off the set. I mean when I went to a bar or club I was thinking what would Gavin do, and really trying to act like a different person was fun. I also thought working with the crew was fantastic and I am looking forward to our next project together for sure.
BP:
Few people know this but you are lead pastor at a Church near you. How does having a relationship with God help you as an artist and as an individual?
CW:
Yes not many people know this. I may be rough around the edges but at the core I am a born again christian man. We all make mistakes but when you are grounded in the blood of Jesus Christ, well that helps with everything. It is who I am and it is what has made me into the individual that I am .
BP:
Last question...
Russell Hantz or Boston Rob
,,,who do u think will go farther this season?
CW:
Boston Rob
Again thank you Coach Wade for taking time out of your schedule to do this interview with me. You are a truly wonderful man and an incredible artist. God Bless you on your coming projects! Thank you for supporting me as I have supported you and thank you for your friendship. 180 will rock the world!