Hurry fans and get your autographed bottles of Reality Rally Wilson Creek Winery private label wines!!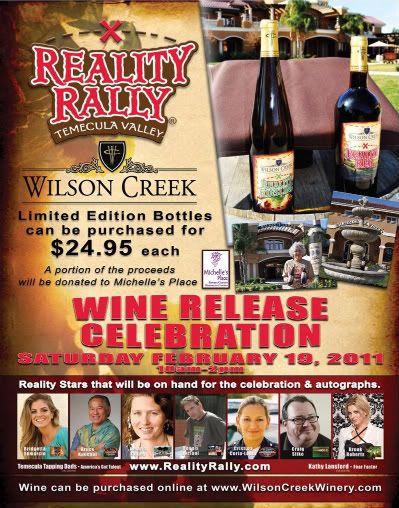 Introducing....
Reality Red & Reality Riesling
limited edition bottle release
Join us this Saturday, February 19th at Wilson Creek Winery in beautiful Temecula, California 10:00am-2:00pm Reality Stars will be there to sign your bottles of these amazing wines created just for Reality Rally!
Also available on line at
Wilson Creek Winery
Find us on Facebook