I would like to take the time to thank Trish and all the good people at
Survivor Fever
for agreeing to post the links to recent blogs I have posted to the websites.
The
Reality Rally Event Blog
is now on Survivor Fever on the Gabon Site.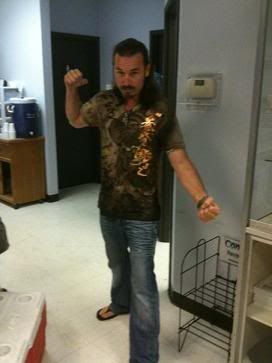 The
One on One Conversation with Coach Wade
is now available as a link on the Heroes vs Villains site there.
I am so stoked the link are there as it will help give exposure more for Gillian's event and also for Coach Wade's upcoming projects also...which rocks!!!!
Thank u Trish and Survivor Fever..u all rock!