Thank you Adam for agreeing to allow me to publish your thoughts. I have a couple of my own coming as well soon.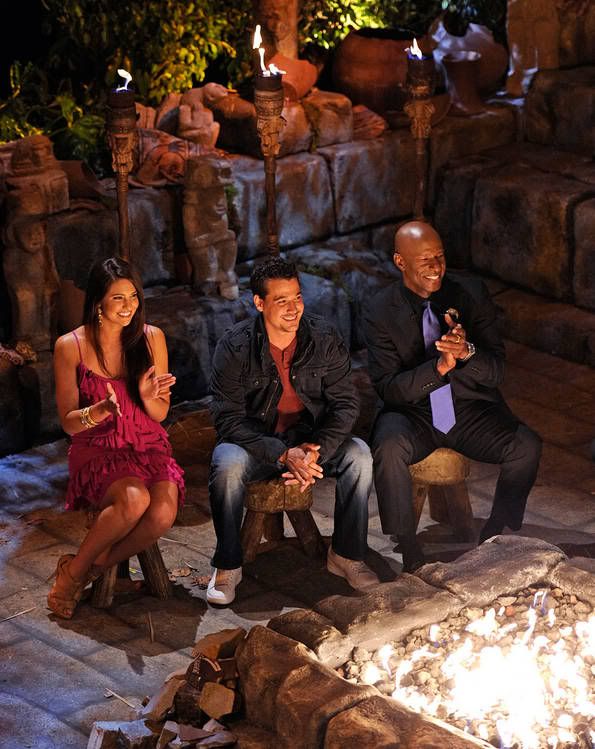 How To Analyze A Winner
by Adam Basham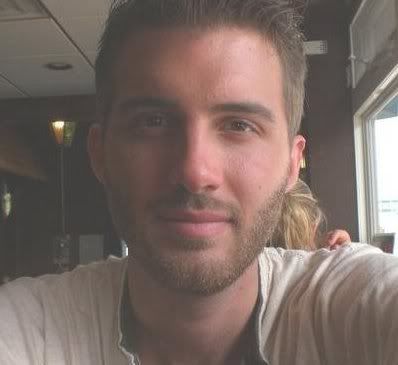 Boston Rob. Any Survivor fan will react strongly to this name; some favorably, others not so much. Lately, it's become the trend to call him "the best Survivor of all time." While I appreciate his skill and cunning, and while I agree he is in the top ten, I will have to agree to disagree about this newest assertion.
There are two different methods that are often used by fans to determine what makes a player the best. One looks to results, not differentiating between what LED to the results, and the other looks to all the POTENTIAL and INTENDED results of ACTIONS, and leaves out outcomes based on circumstantial factors. One is based on placement; the other is based on skill.
To me, it seems impossible to accurately rank a player based on placement. The argument, "well they are sitting down here and you are sitting up there" means virtually nothing when the people "sitting down here" were not playing for 1st place or were brought "down here" because they basically could not win.
There is no way, for instance, that Natalie was a better player than Julie on the Redemption Island season; yet, Jeff Probst used this exact theory to put Julie in her "place"... "up there."
If you are going to analyze intentions and potentials, tactics implemented toward strategies, diplomatic maneuvers, understanding of game dynamics, etc., then it is almost impossible to come to a real consensus over who the best player of all time is... because everyone has played differently and have had to endure through different circumstances. Some will continue to believe it is Boston Rob, and they are entitled to that opinion. I will maintain it's not.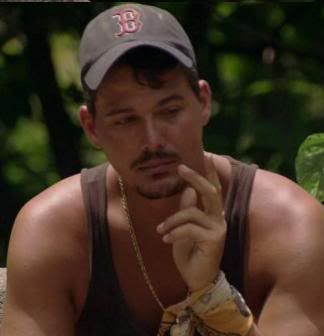 On the other hand, those that want to use the first method, i.e. the pure results method, I intend to PROVE to you that you can not logically believe Boston Rob is the best player of all time BASED on YOUR method. That is, you can go on believing that Boston Rob is the best player of all time, but only if you take the more subjective method that the rest of us use.
This is because the first method relies on results, plain and simple. Under this method, a contestant is good when he or she wins or gets close to winning more than anyone else. This method hardly takes into account the role of circumstantial factors such as luck (or a playing field that does not understand the game!!!). It only vaguely touches upon potential ends to means, as it focuses solely on actual ends. It looks at statistics based on games played; but as the adage goes, statistics are great for predicting the past. Shouldn't we be able to predict that a good player would have a good chance at having success again in the future because... they are good?
As you can tell, I'm not a big fan of the first method, but a lot of people are, including at lot of people that are currently claiming that Rob Mariano is the best player of all time. So, let's use this method to show that he is not, at least ACCORDING to this method.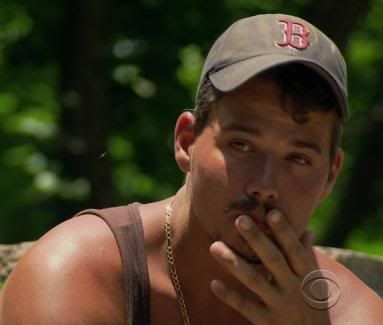 Rob has won Survivor once, which ties him with every other winner that has played except for Sandra Diaz-Twine, who has won twice. If we go solely by number of wins, Sandra is the best player of all time, as she is the ONLY two-time winner. Rob would be TIED for second place with 19 other players. This is the simplest method, but not the most precise. It is also the kindest to Boston Rob's cause, because...
...Rob's record is 1 for 4. That is a 25% win percentage. If we go solely by win percentage, that places him BEHIND Vecepia Towery, Brian Heidik, Sandra Diaz-Twine, Chris Daugherty, Danni Boatwright, Aras Baskauskas, Yul Kwon, Earl Cole, Todd Herzog, Bob Crowley, Natalie White, and Jud Birza, all of whom would be tied for first with win percentages of 100%. It also puts him behind Richard Hatch, Tina Wesson, Ethan Zohn, Jenna Morasca, Amber Mariano, Tom Westman, and J.T. Thomas, all of whom have winning percentages of 50%, and Parvati Shallow, who has a winning percentage of 33%. That puts him in 4th place behind 20 other players... including some players that have made HORRIBLE moves (J.T.'s letter to Russell anyone?)
Of course, it would hardly be fair to punish him for having played more times (though it took him more times to finally win than it took the others), so let's say the others were to play four games, just like Rob has. All of the players on this list would still be guaranteed a tie with Rob (even if they were never to win again) and would currently have the potential to maintain better records than him. Sandra-Diaz Twine, once again, would AUTOMATICALLY beat him, because she has already won twice, meaning the worst she could end up with is a percentage of 50% to Rob's 25%.
No matter how you cut it, if we were to go by win percentage, Boston Rob could only end up in a tie for second place with 19 other players at best and a sole claim to 4th place at worst if everyone had a fair shot at four games. As it currently stands, he IS in 4th place, pending the results (never to come) of the 20 other players in the running while Sandra currently holds first.
But maybe number of wins or win percentage aren't enough? Maybe ALL of your placements have to be taken into account. Maybe somebody who gets to the finals multiple times is a better player than someone who only gets there once but wins when he/she does? People have tried to take this into account in different ways.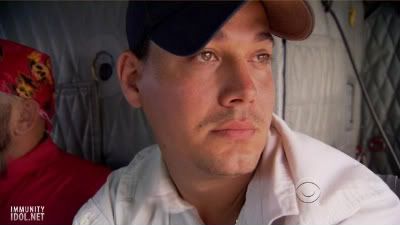 The first way is by tracking milestones like "most days spent on Survivor." Well, Rob has that won hands down... but he's been on the show four times!! All players in the history of the game would have to have played the same number of times to use this as criteria to make you the best, or else you are the best simply by virtue of having the most chances, which is hardly accurate or fair. Currently, Amanda and Parvati are close enough to surpass Rob if they were given another chance to play. Sandra has been on the show for the MAXIMUM (as have all the one time player winners) amount of time she could be for the number of games she's played, so she would most likely give Rob a run for his money in this category as well.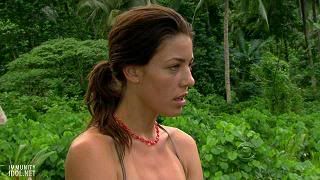 Another method would be to calculate a contestant's average placement based on the results of all his/her games. In that case, Rob finished 10th, 2nd, 13th, and 1st. On average, Rob places between 6th and 7th place. By contrast, Sandra averages (and all winners that only played one time average) placing 1st. Parvati averages placing 3rd. Amanda Kimmel averages placing between 4th and 5th. All players that have only played once but got 6th or better are also currently ahead of Rob (again pending their 3 other games that will never take place). Long story short, until everybody has played four games, we can't accurately rate players based on their averages, BUT, there are already three people that are LIKELY to beat Rob average-wise if they were to play again... Parvati, Amanda, and Sandra. Cirie and Russell could also overcome Rob's average if they placed well enough in their fourth game, and who knows how well all the other previous winners and/or runners up would do if given the chances.
Bottom line, any results-based analysis will show that Rob is NOT the best player of all-time, or at least that the race for the title is not complete, but that Rob is not currently in the lead.
So then what DOES make Rob a good player? Personally, I think Boston Rob is a better player than a 25% win percentage would suggest. At the same time, I don't think he's the best player of all time. It's the decisions he makes...tactically, socially, and strategically... not because he gets good results, but because these decisions LEAD to good results. Because sometimes his results aren't good, even when his decisions are spot on. And sometimes his results are better than they should be, even though some of his decisions aren't. You just have to keep everything in perspective, including circumstantial factors and the options he DIDN'T take.