"Metaphorically a "Trojan Horse" has come to mean any trick or stratagem that causes a target to invite a foe into a securely protected bastion or space"

Wikipedia Trojan Horse
In The Game It's Kill Or Be Killed
Hey yall and welcome to another week of my musings on Survivor South Pacific Episode 7. This episode was definitely one for the books and maybe not in the heroic way that people are thinking. Will touch on that item in a bit.
With that being said cue the orchestral music and let's begin!
Coach is seen speaking of Brandon and said a pretty solid quote of in this game it's a case of kill or be killed.
Coach strategically and intellectually realizes Brandon is a loose cannon and a liability. However I am assuming the Coach side of him still doesn't want to quite give up yet on Brandon.
I saw a video recently where Coach stated that Albert is "paranoid" about Brandon where the idol is concerned and frankly Coach should have been too.
Albert is smart about worrying as now that Brandon knows about the idol; what with the up and down volatile emotions he has, I just keep getting that gut feeling that he may flip at some point. He takes the game very personally.
I know Coach means well and wants to give the kid a shot at proving himself and redemption. But in the back of Coach's mind he knows who his uncle is. Plus Coach has some misgivings as well. Sometimes you gotta go with your gut Coach and now is one of those times. Like you said " kill or be killed"
I've Always Been A Legitimate Force
All week I was rooting on my girl Miki in my pages and group. We all genuinely hoped she would last beyond this RI challenge.
Miki should not have been voted off last week as now more than ever Upolu needs her strength to keep numbers being it is so close to merge. Whereas I'm not quite sure merge is next episode (actually recently I heard it's not for two weeks on a forum) so having Miki around would have at least assured that strength.
So in tribute to Miki I would like to share this song ...which stayed in my head for days! GO MIKI! We love you!!
Now to RI - the challenge was pretty simple and throughout it Miki had full fledged respect and support from her former tribal members Albert and Sophie.
Albert was openly telling Miki tips and advice while ignoring Christine which says a lot to Ozzy and Cochran who were witnessing. Being Savii is down now in numbers they are I'm sure loving the intel.
After the challenge both Albert and Sophie were genuinely upset that Miki lost. In fact that makes two of us as I would have loved to have seen Miki take on Ozzy! I know Ozzy would have preferred the company lol (sorry couldn't resist!)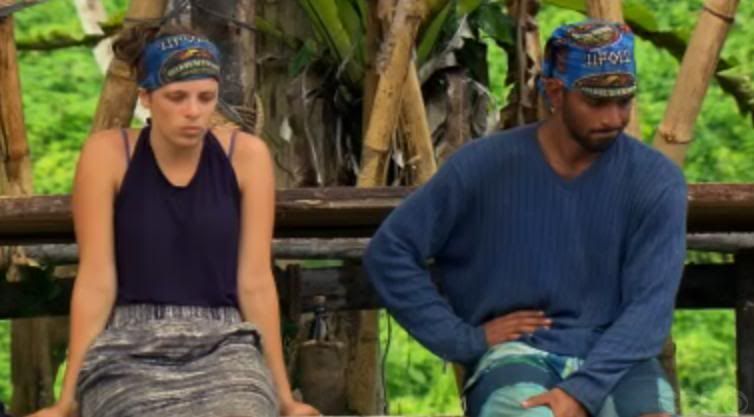 Miki almost by inches won it but in the end Christine emerged yet again with a win!
That makes 5 times now. Jeff post challenge remarked to Christine stating "so this now makes you a legitimate force to contend with?" To which she remarked: "I've Always Been A Legitimate Force" Yep Christine looks like you are and I may actually root you on next RI. Might.
We shall see against Ozzy next week if she is a contender.
Below are a few photos from the challenge: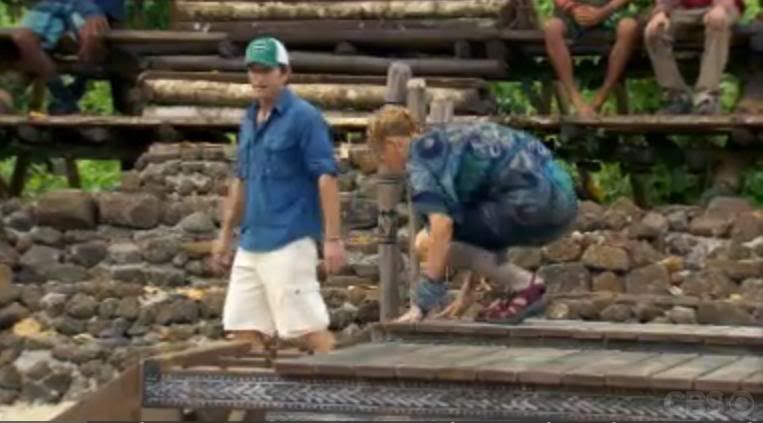 Hate to see you go Miki you definitely were one of my favorites!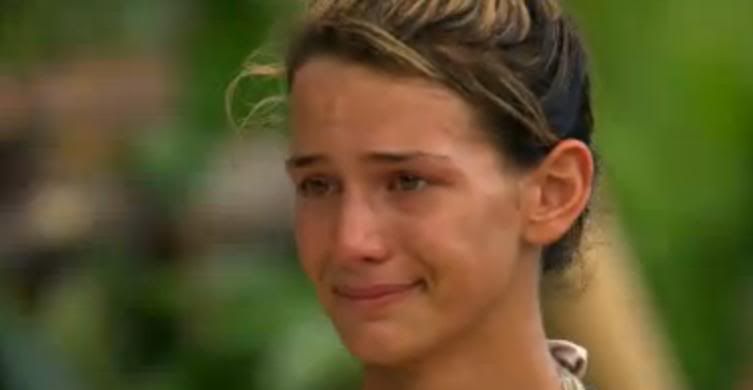 Time For A Little COACH-CHI
"Give thanks in all circumstances, for this is God's will for you in Christ Jesus."
~1 Thessalonians 5:18~
New International Version (©1984)
Yes that includes prayer for challenges, idols, etc etc and simply to thank God for His guidance. I have a friend who actually says a prayer before purchasing clothes! In fact as Christians we are taught to pray always and in all circumstances. I loved seeing the prayers this episode. I see absolutely nothing wrong with the fact that the tribe was praying.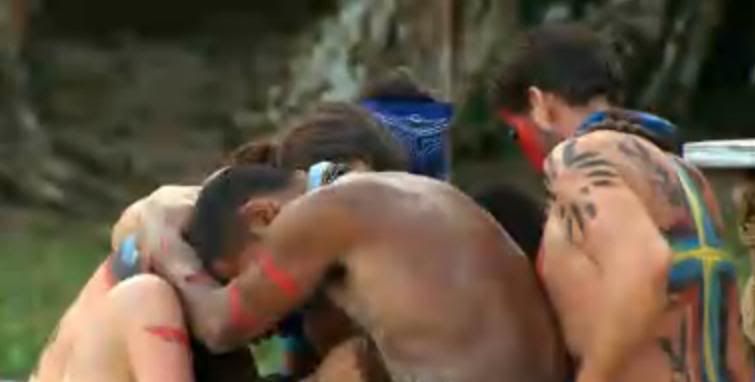 The prayers tho seemed to open up a hill of fire ants with some of the fans who watched. Many have anger towards Coach stating he should not have prayed for the idol and during and after the challenge.
But where many of you are jumping to conclusions far as the "idol prayer" goes starts with Sophie's statement (where I believe she misspoke) and stated that Coach was praying to find the clue to the idol whenever the idol was in his back pocket.
Actually if you view the scene it wasn't Coach who prayed for the idol but
Brandon.
Coach's prayer was for a
strong unified tribe and that they would win an important challenge going into merge.
Which as a leader that is commendable. Coach if many of you don't know is lead pastor of a church in Susanville, Ca so as a pastor/leader it's natural to want to use prayer to help upbuild others.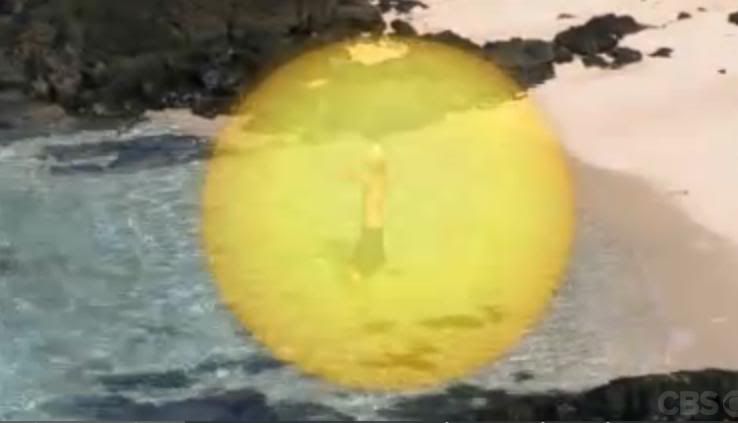 Prayer is a good thing and far as Coach is concerned it's his way of trying to build up the spirits of a depressed lagging tribe. Obviously it worked!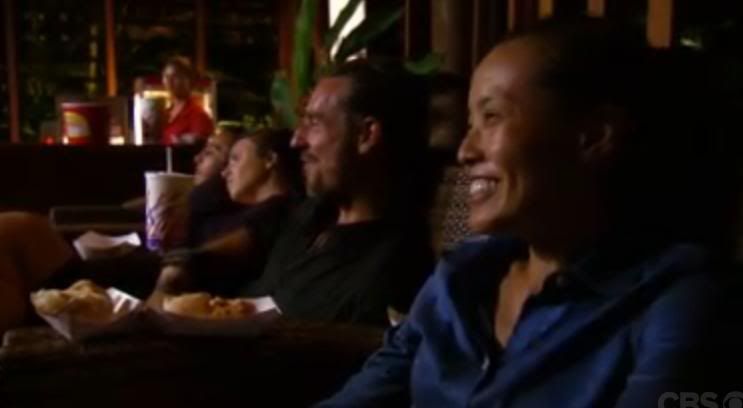 Coach this season is playing really well and as I've stated before I see traits of B Rob in Coach Wade's play this season. Where Rob instilled fear to keep the numbers to him; Coach instead instills motivation and compassion at times. People are looking up to him and respecting him and as a result he has maintained close ties to everyone on his tribe. But like last week I need to call Coach out again on something.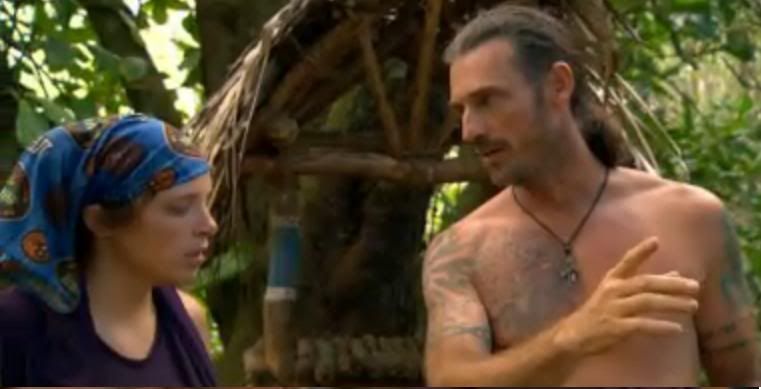 What I didn't necessarily like this episode was the sharing of the idol. Coach made the decision due to the fact that he feels this will unify the tribe so close to merge and for the moment it appears to have.
Plus in a video I watched recently Coach mentioned that holding the secret in was tearing him up inside.
I appreciate that Coach has integrity and honor as that is often so lacking in the game. Which is why I appreciate his character and him as a person. But like Albert I worry about what will happen down the line with everyone now knowing about the idol especially Brandon. I just am not a fan of everyone knowing of it's presence and I think down the line it may become an issue. Should I repeat myself with whom? I think we all know.
Coach like you said at Tribal ...some information is best kept quiet.
What NOT To Do In Survivor 101 by Professor Ozzy Lusth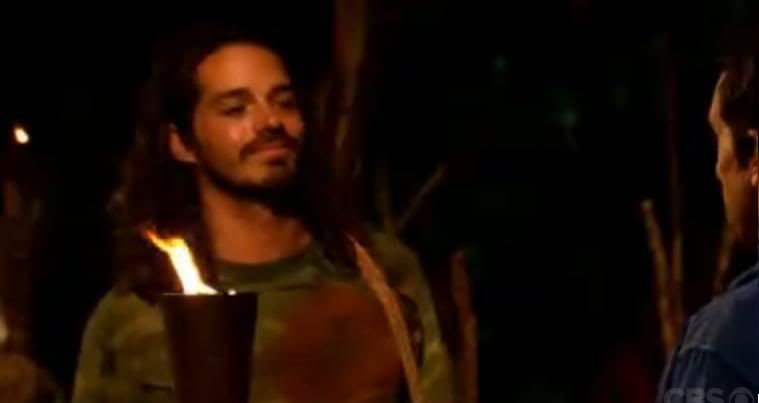 Now to the main crux of the episode..Ozzy and the bonehead move as I call it.
Watching Ozzy this season there should be a theme running through his presence there.
"Survivor 101 For Dummies: How
NOT
To Play Survivor!"
Let's look at how Ozzy has played this season.
1.He has had numerous outbursts in a game that is primarily socially based and has at moments put his tribe on edge.
2. In one of the fits he told everyone that he was a free agent then severed his alliances. Then proceeded to out his idol.
3. He now has given his idol away to the very person he has treated like crap all through the game. Saying "I want it back tomorrow" ...I cannot believe his nerve! He throws a tirade the size of Mt Vesuvius and bashes Cochran then turns around and says well I had a dream and my dream told me to go to Redemption Island and give Cochran my idol!
LMAO!! Are u kidding me???
You've GOT to be kidding me!
Okay I am gonna treat someone like crap while I have some remote power. I am gonna vote for him several times and then have a huge crybaby tirade against him and then give him an idol and expect him to hand it back?! When he is the weakest link in my tribe and needs it?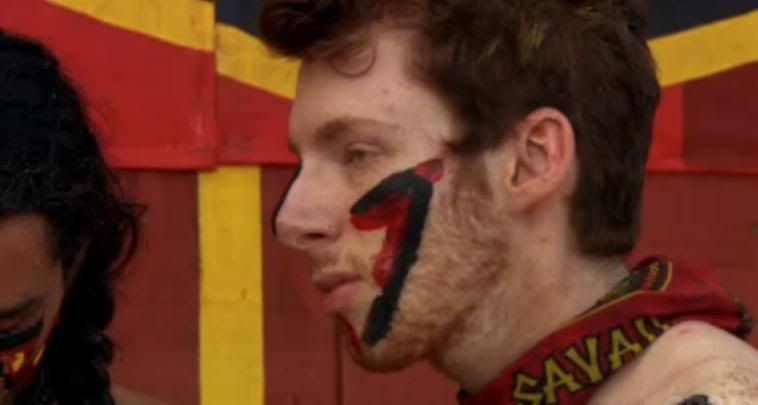 Okay that sounds like smart thinking....um...NOT!
Really Ozzy?!
Post merge dude: YOU ARE A THREAT! Helloooo?! Plus do u really expect everyone to just allow you back in...especially Jim who has spent most of his game wanting your butt out?! Okay so theoretically according to your crazy plan that brings the numbers even..should you return.
BUT!
Assuming and what do they say about assume? But let's go on a limb and assume for a moment but instead of crazy assumptions ..let's do some actual based on how it is assumptions.
First off can you actually assume the merge is next? Did some genie in that crazy dream you had prophesy it was next?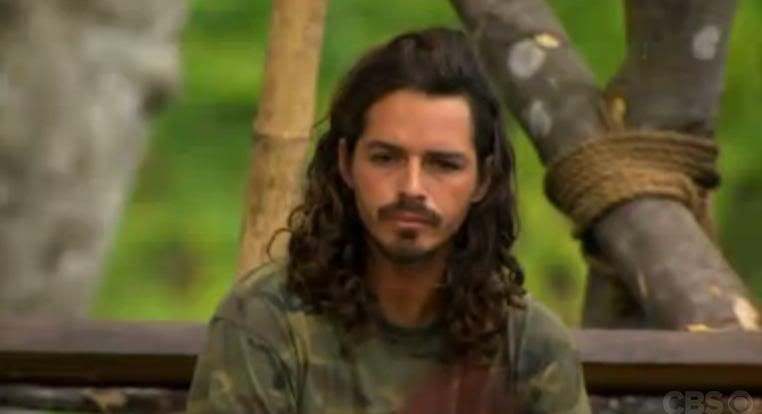 The fact is you don't know when merge is PLUS you don't know IF the player WILL return briefly like last season at merge! The return may actually be later down the road! So you don't take time to factor in that what if but just assume that a: you will beat Christine who is on a tear actually. b; that once you beat her you will come back to open arms of Savaii a hero and have your way! c: That Cochran will just cough up an idol and all is well??!
Let's try to think rationally for just a few seconds...firstly if a person has been on the outs the past little while..has acted like a spoiled child. Is a clear immunity threat all down the line..ahm...why should they keep you?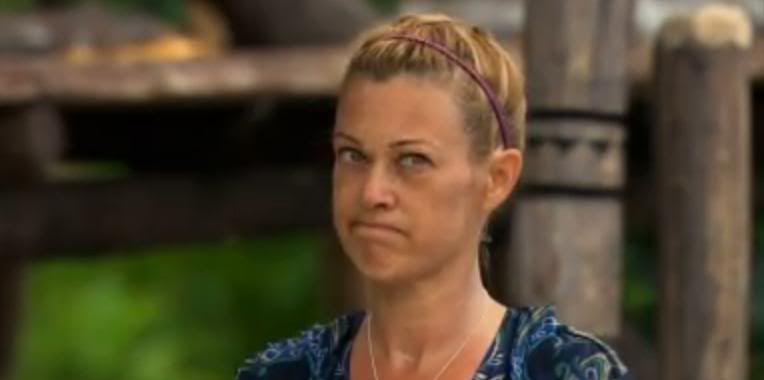 So you are going there to reveal secrets to Christine. Okay....consider this thought and this is totally based on how Christine has been at RI before: who's to say that if you do beat her that she won't turn and in typical Christine fashion give the secrets and intel away?
She may not like Upolu but the way Christine has come off to me she is the type who wants to shake things up. If she can't be there to shake the coconut tree..then she will shake it as she leaves! (flashback: Russell and recently Stacey?!)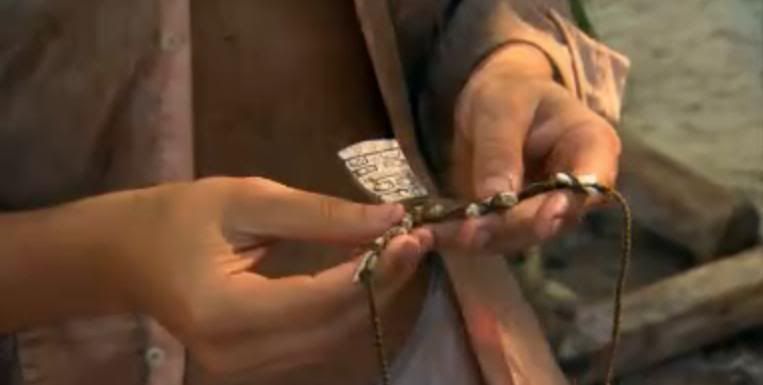 Plus you are placing- yet again - a target on Cochran by the intel you've given Christine! Then you expect Cochran who is known for his paranoia to just cough up an idol?!
Does any of this sound heroic to anyone anymore?
He is placing his tribe already at a loss as without Ozzy PRE-MERGE this is like being down two numbers. If the merge is not next then this puts Savaii at a TREMENDOUS disadvantage.
All due to some egotism on Ozzy's part which he has availed throughout his entire game.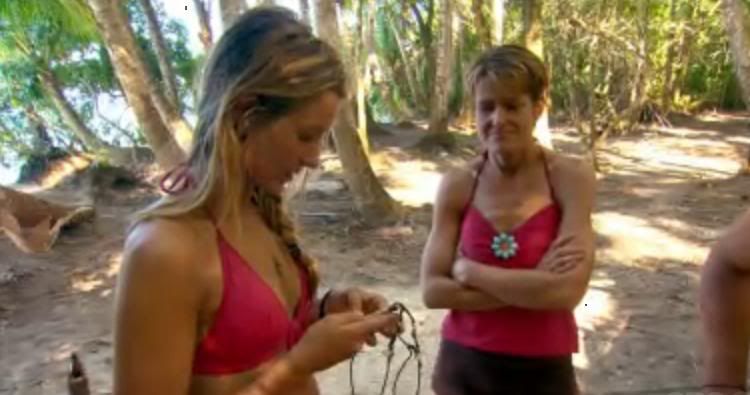 PLUS Ozzy did you consider how Keith feels or Whitney for that matter that you gave Cochran the idol? I don't think either is a fan of this.
This move imo
firmly
places Ozzy in the dumber than dumbass Hall of Survivor Fame and JT no worries..you have been dethroned..you too Tyson! Tho Tyson you still stay pretty close man lol
My opinion is Ozzy just shot himself and his tribe in the foot. Plus no way is Cochran giving up the idol. He would be even dumber than Ozzy if he did so and Cochran is definitely NOT that dumb!
All photos used in this blog are stills I make pre blog feel free to use them for social sites etc I am chill with it.
Anyways that should do it for now and for this week. This season has been amazing and I have enjoyed blogging it. Hope everyone has an awesome week and until next time Keep your torch lights lit and enjoy Episode 8! Leave all comments below (on this blog and not any links where I post them as I would love to have any visitors read everyone's thoughts as well and join in!) as this week I am sure we all have our opinions. If you agree please feel free to say so..if you think I am an idiot ..well that too lol but definitely this week I want to hear YOUR thoughts! Thanks!!
Hope everyone enjoys my musings this week!
Below are links to all sites related to Coach Wade on Facebook:
Facebook
OFFICIAL FAN PAGE
(Brenda Porter/Coach Wade)
Official 180 Film Page
Chrissy Brangi's Page Coach Wade...Dragon Slayer Page
(Chrissy Brangi/Coach Wade)
Thomas Murray's Coach Wade Page:
The Dragon Slayer
Survivor Cast Members on 180 Film Fan Page
(Nick Kime/Brenda Porter/Coach Wade)
Older Page:
Coach Wade
GROUPS:
Official Benjamin Coach Wade Group
Peter Wade's group for his brother
Lassen Men's Soccer
TWITTER:
Coach's Twitter
(FOLLOW HIM TODAY)
Websites:
CBS Survivor South Pacific
Official Coach Wade Blog/Website
Susanville Symphony
Coach Benjamin Wade Fans
BLOGGERS:
Official Coach Wade Blog/Website
Brendas Survivor Blog