I just wanted to say that I'm a nerd, and I'm here tonight to stand up for the rights of other nerds. I mean uh, all our lives we've been laughed at and made to feel inferior. And tonight, those bastards, they trashed our house. Why? Cause we're smart? Cause we look different? Well, we're not. I'm a nerd, and uh, I'm pretty proud of it.

~Gibert Revenge Of The Nerds~
"If everything connects in the way that we hope it will this will go down as one of the single biggest and greatest moves in Survivor history"
~John Cochran Savaii Tribe~
Wow what an amazing episode! In fact as far as seasons go this season is turning into one of the best seasons I have ever watched and for good reason. The dynamics, the cast and the game itself just keeps getting better with each episode.
Survivor has really grown in the past 23 seasons and has expanded beyond just a game for a million dollars. The past two seasons have explored Christianity more so than they have previously before. Last season it was Matt and this season you see three cast members mentioning prayer and a tribe holding prayer circles.
This episode revolved itself around an issue that has become focal in light of technology and the progression we have as a culture. Namely the issue of bullying.
At center of this issue is John Cochran former Savaii and now full blown Upolo in light of a flip over at Tribal Council on their second vote. A flip that caused his former tribe members of Savaii to pounce upon him with names like "coward". But if you were in Cochran's shoes, what would you have done?
Let's explore what I feel are the reasons Cochran chose to flip:
First off plain and simple Cochran must have felt like he didn't belong on the Savaii Tribe. On the edit itself there were scenes where Ozzy-Elyse made fun of Cochran calling him "the coch-train that could" or something to that effect and edit wise did appear that Cochran felt like he had to work harder to impress people in order to stay.
In one scene I do recall from the near beginning of the season there was a moment when Cochran was cutting open a coconut while Keith was standing nearby. Cochran offered the coconut milk to Keith who when he looked at Cochran seemed to look at him dismissively. Just how Cochran was trying to appease him during this scene made me think of how many times when I was younger I did the same exact thing with people who thought they were better than me. Like all school ground life.. these "bullies" would tease me mercilessly about either my clothes, my hair or the fact that I was getting great grades. I could see the same thing happening now as I look back and reflect on this scene. Plus just how people would treat Cochran..as if he didn't quite fit into the Savaii Tribe.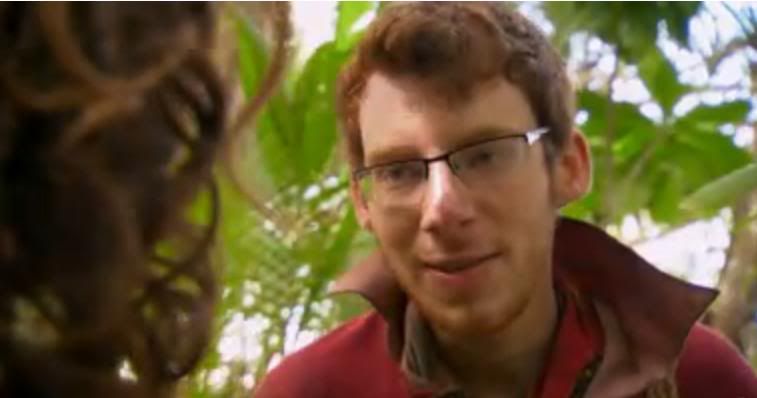 Cochran from Day 1 was skating on thin ice and was spared pretty much by Jim. Primarily because of Jim's need for someone there weaker than him as a target or a number in deflating Ozzy. Which are legitimate ways to play the game itself.
In turning at merge Cochran is in essence taking his game into his own hands like he stated in the episode. Until merge Cochran was part of strategies thought up by either Jim Rice or Ozzy Lusth. One effective (Jim's)...one that I now theorize Cochran may have realized was an out for him. (Ozzy's)
A strategy that did not make darn fool sense as if they would have sent Cochran to RI most likely Christine would have won That would have made them even as most likely Christine would have flipped. IMO it was self serving to Ozzy as it gave Ozzy a moment to shine and be a hero again. It was honestly not that brilliant a strategy as hyped.
I feel after some meditating on last Wednesday's episode that the "secret agent" was a God send for Cochran not only because it would give him leeway to play with another group of people ..but because he realized that finally he has some options. It was either stay and exit at 6 with one faction or flip and have a shot at Final 4 with the new kids on the playground. Kids who will shelter him, protect him and allow him to feel more at ease. That's been Cochran's main m.o. imo this season staying close to people who would shield him in the game. So now instead of Jim-Dawn it's now Coach-Brandon and possibly Sophie-Albert. Something he is in need of.
Prior to this Cochran's options were more based on what could keep his torch from being snuffed out and could advance him 3 more days. Not necessarily options where he would win the game and thrive in it but whatever could keep him in. So all of the aforementioned were powerful incentives to take a big leap for him.
At the first Tribal with 6 strong here and 6 strong there Tribal would have had a "High Noon" gunfight style feel. Everyone armed for combat and not one blinking. Except the kid who was tired of flying by the shin of his pants.
Somebody had to flip or the dreaded Pick a rock and hope it ain't purple would decide. Cochran realized that to make the flip work he had to first vote with Savaii to perfect the effect of his choice. He told Dawn that he would first vote with Savaii then with Upolo. So to Dawn it should not have come as a huge shock. I do wonder if perhaps the others did know and just assumed he wouldn't actually go through with it. As everyone knew immediately he had flipped and was now with the other side.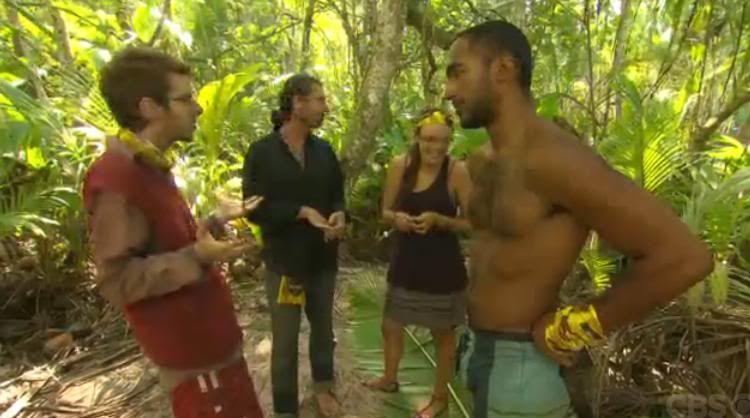 However for my fave people Upolo there are plusses on having Cochran with them. Namely they have the numbers. Secondly whoever takes Cochran to the Finals (F3?) can win as a good part of the jury, consisting of former Savaii members will most likely not vote for Cochran. He has effectively made himself Public Enemy Number One simply by standing up and taking his game into a different direction.
In the process Cochran sent to Redemption Island 1/3 of Ozzy's main alliance. Which is not only weakening Ozzy's chances but sending packing a challenge threat. As well as a personal triumph to seeing someone go who has treated him with not so much courtesy as well. So strategically it's sound. As a physical factor it's sound. Upolo's vote also embraces Cochran into their fold now so he can feel more at ease so as a social factor it's sound as well.
Was it too early to pull the plug? Yes possibly. But it was either jump now or take a shot at a purple rock which based on Cochran's anxiety issues; there was no way Cochran could chance that risk. Especially since he has been skating on thin ice pretty much throughout the game so far.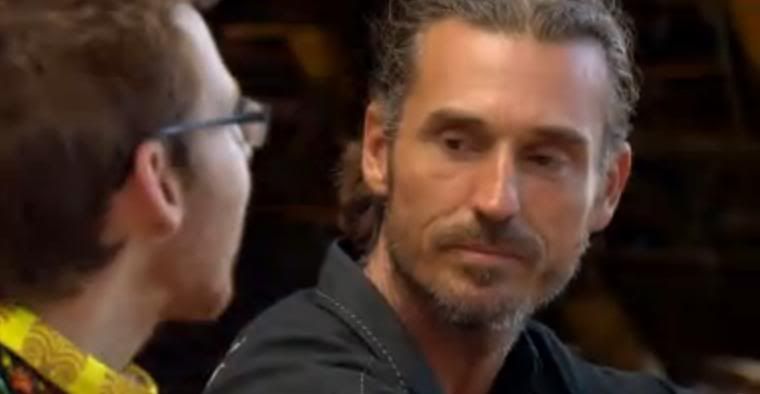 The best moment though and if anything will highlight the brilliance of Coach Wade this season was when Coach and Cochran had that "little chat". Coach not only called him on it but let him know he knew about the idol. That he and his people ain't going no where. It's draw a line in the sand baby..it's you who will have to decide to cross or take a bigger risk than what you assumed you were taking with the double agent idea. You have 1 in 12 shot of drawing a purple rock. Or you can take your game into your own hands.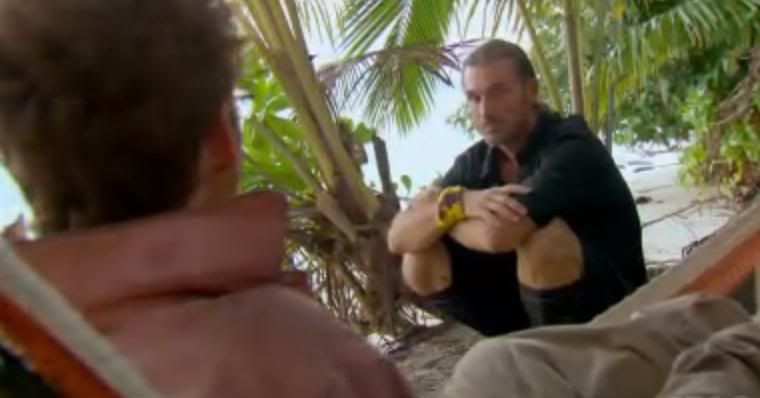 Coach Wade, folks; is not a dumb individual. I have known Coach now for about 3 years. The man is highly intellectual. He also can sum up someone in like a flash and know how to get on their level with them. People everywhere seem shocked about it, but I am not.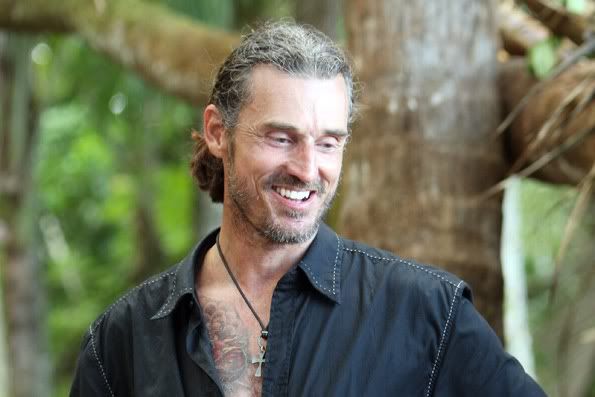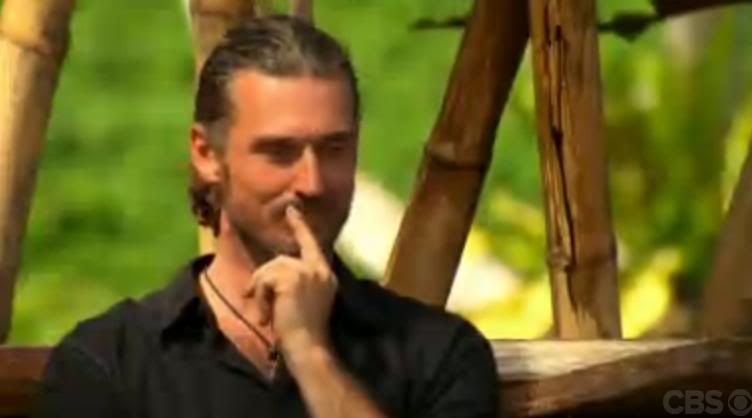 He's a good guy. He's a great player..may I go so far as saying playing a close to perfect game this season. Now he has taken Cochran under wing and will be Cochran's new defender but not so much a defender but a tutor. Cochran will do well to listen to Coach as he can learn a thing or two from him.
So as we go into the next episode with promise of a double elim (Ozzy-Whitney?) and the fallout for Cochran; the dynamics and power shifts should be pretty interesting to watch. It's looking good for former Upolo. I have faith in old Upolo they're a tight solid bunch. Should be awesome next Wednesday!!!
Well that covers the parts I wanted to share this go round. My recent podcast interview covers my feelings about Ozzy's speech also my thoughts on Dawn. Who will win and who should have their own spin off show from this cast. Definitely check it out at
Survivor South Pacific Episode 8
on David and Nicole's Survivor Podcast! Great duo and fun to talk to!!! Check it out!
Until next week keep your torch light lit and enjoy the next episode of Survivor South Pacific!
I do have a couple questions for discussion I would love your responses to these:
1. In isolating Upolo votes based on Cochran's double agent info the 2 isolated were Sophie and Rick. Sophie because she is just so observant and of course pretty smart. But it makes me wonder why Rick? What are your thoughts on why they isolated him. We've seen next to nothing of him so his vote is an interesting one.
2. Whose game is better Coach Wade's or Jim Rice's?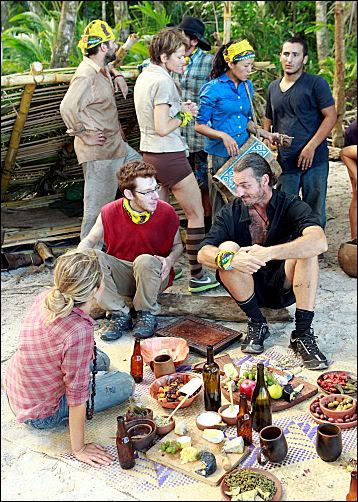 3. Who in the end will find the ultimate redemption: Coach? Cochran? Ozzy?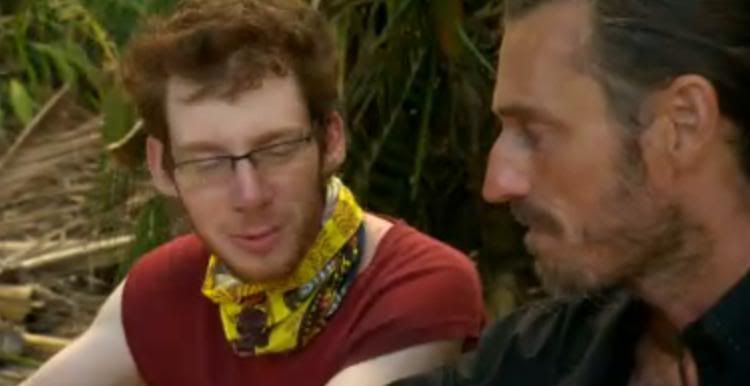 One last note goodbyes go to Christine who was defeated at merge by Ozzy. She had a pretty strong run.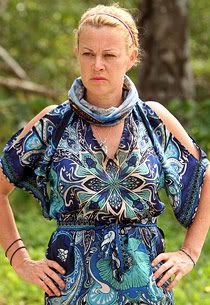 Voted out and first merge RI duelist Keith Tollefson. Who do you think will join him next?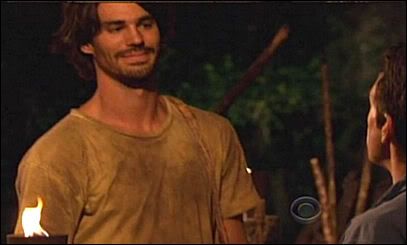 Congrats go to Ozzy and Dawn on Immunity!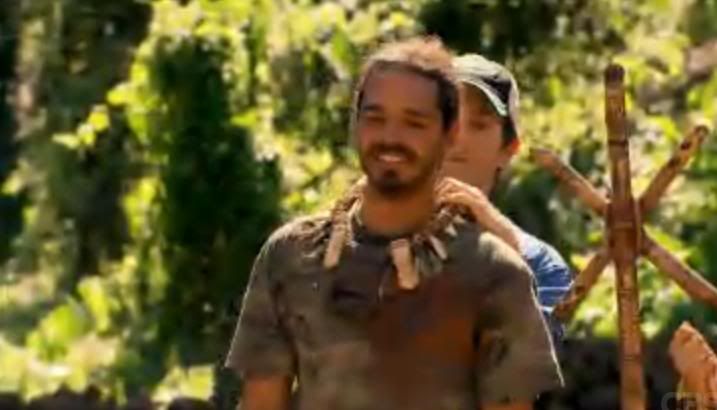 If you haven't LIKED already LIKE the following Pages on Facebook please. Thanks!
Brenda Porter's Survivor Page
Promote Your Page Too
Benjamin Coach Wade Fan Club
Promote Your Page Too
Billy Garcia Survivor Cook Islands
Promote Your Page Too
Official Rita Verreos Fan Page
Promote Your Page Too
Natalie White
Promote Your Page Too